October 31, 2016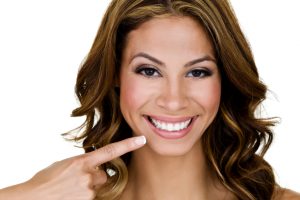 What's the difference between a professional teeth whitening in 48532 and an over-the-counter kit? A lot, says Dr. Chitra Naik. First of all, consider the results — nothing offers whitening as bright as what you can achieve when you partner with your dentist. And then there's sensitivity, time, and the health of your smile to consider, too. In the contest between professional whitening vs. white strips or over-the-counter blends, there's a clear winner.
What Difference Does Professional Whitening Make?
Want a dazzling white smile? Or even just a brighter one? We know it's tempting to swing by the pharmacy after work or school to pick up an over-the-counter teeth whitening kit. But the truth is, nothing reveals bright smiles as well as a professional teeth whitening treatment. While the initial cost of an in-office kit may be higher, patients agree that it's worth the investment for the most beautiful, longest-lasting results.
First of all, there's the strength of the whitening solution to consider. Most over-the-counter formulas have less than 10 percent of the active ingredient compared to inactive ingredients. Professional-grade solutions are far stronger, which means brighter results are achieved in fewer visits. In fact, our office offers in-practice whitening that can be completed in a single visit.
Unfortunately, due to the slow results and reduced whitening possible with over-the-counter formulas, they are commonly used too often or for too long. Overusing teeth whitening products results in damage to the tooth enamel, making for increasingly sensitive teeth and putting you at an increased risk of tooth decay and infection. Overuse of teeth whitening is a special concern for teenagers, whose tooth enamel has not yet fully hardened.
The conclusion? For the brightest, best, safest results in teeth whitening, team up with your dentist, first.
Zoom! Whitening Provides Exceptional Results
Dr. Naik prefers to use Zoom! Whitening. It's a remarkable system with in-office and at-home options, so you can whiten at the pace you are most comfortable with. In-office whitening is completed in just one, one hour visit. The at-home kit uses custom-fit trays and the professional-strength gel. Just fill the trays and wear them about half an hour every day or night, and after a little less than two weeks, your treatment is complete.
Zoom! Whitening erases the appearance of even the most stubborn stains, like those from red wine, coffee, and even the gray tint certain medications (like tetracycline) leave behind. Eliminating or reducing these items in your diet can help you enjoy your results for longer. But if you do start to notice your white teeth darkening with time, just use your customized Zoom! touch-up kit to reveal your bright smile once again. Some people enjoy their whiter teeth for more than a year after treatment.
Let's Discuss Your Teeth Whitening Treatment
For the best results in teeth whitening, don't waste your time or money going through white strips or other pharmacy blends. Instead, partner with your dentist by scheduling an appointment at Dr. Naik's office. Let's discuss teeth whitening in Flint, MI today!
Comments Off

on For Best Results, Choose Professional Teeth Whitening in 48532
No Comments
No comments yet.
RSS feed for comments on this post.
Sorry, the comment form is closed at this time.