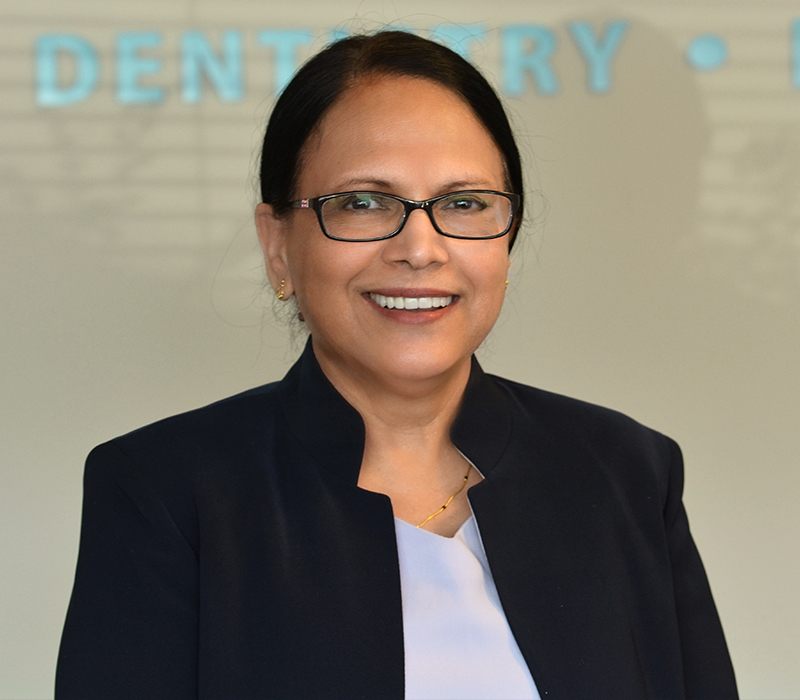 Meet Your Flint, MI Dentist
Get to Know Dr. Chitra P. Naik
Dr. Naik has been providing quality dental care to patients in and around the Flint community since 1995, improving both health and confidence in lasting ways. She takes pride in being able to relieve a person's pain while also helping them achieve better speech, oral function, esthetics, and more. If you'd like to learn more about her background, continue reading below.
Why Did You Decide to Become a Dentist?
In her younger years, Dr. Naik's sister fell and broke her tooth. She was experiencing some serious discomfort, so Dr. Naik escorted her to the dentist's office for treatment and was immediately amazed by the ways in which the doctor took away her pain and was able to rebuild the tooth's normal shape! Right away, she knew that this career was a perfect fit for her too – it would allow her to be creative while also utilizing her talent for science.
Where Did You Study Dentistry?
Dr. Naik originally studied dentistry at the Government Dental College in Mumbai, India. Upon coming to the United States, she pursued her Doctor of Dental Medicine at the Pennsylvania School of Dental Medicine. Today, she continues to attend monthly meetings at the Genesee District Dental Society and Michigan Dental Association Conventions in order to further her expertise and learn about new developments in the oral healthcare field.
Outside of the Dental Office, What Do You Like to Do?
Dr. Naik is married to Dr. Purushottam Naik, MD, who specializes in Geriatric and Internal Medicine. She has two grown children – a married daughter with a daughter of her own (and one more on the way), and a son who is a dentist and practices in Romeo, MI. In her spare time, she enjoys helping out her daughter, taking care of her granddaughter, walking, going to the gym, reading for her book club, hiking, and traveling. She makes sure to visit India at least once a year!