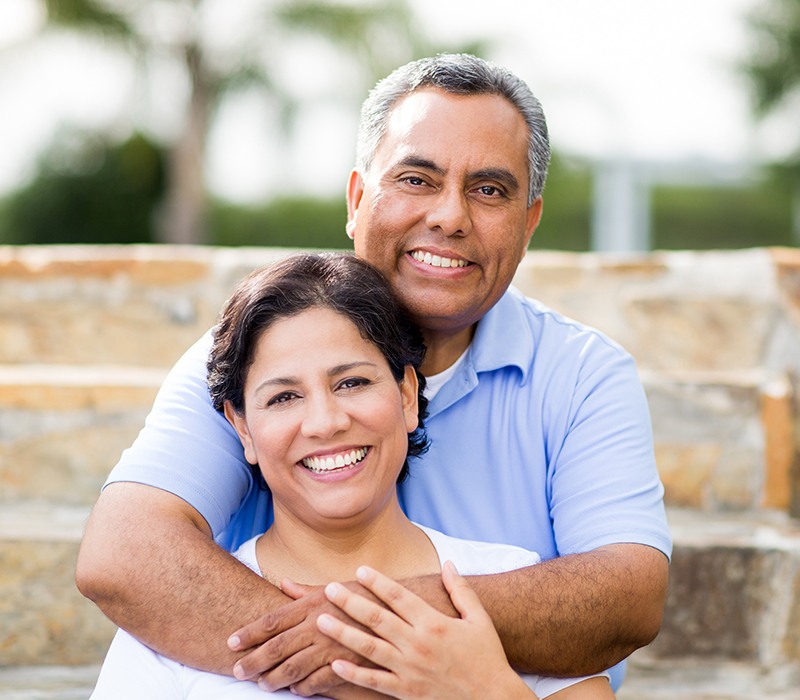 Dental Crowns & Bridges – Flint, MI
Rebuild Your Smile Via Comprehensive Treatment
Would you like to replace a missing tooth or teeth permanently? You can ask Dr. Naik about dental crown and bridge therapy to repair your bite by calling our Flint office today to schedule your consultation. The team at Chitra P. Naik, DMD, PLC has crown and bridge services to rejuvenate your smile.
Why Choose Chitra P. Naik, DMD for Dental Crowns & Bridges?
Natural-Looking Restorations Made from Durable Ceramics
Care Provided by Experts in Restorations
Accepts Most Major Dental Insurance Plans
Uses for Dental Crowns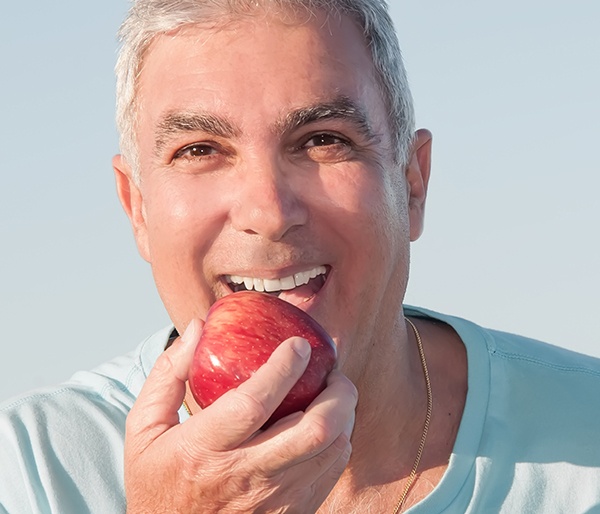 Repairing a broken tooth
Replacing a large filling
Restoring a dental implant
Securing a dental bridge
A dental crown is used to cap over a tooth to protect the enamel, or to cosmetically enhance the tooth. Dr. Naik prefers to use all-porcelain crowns when possible, to keep the smiles of her patients intact.
Dental Bridges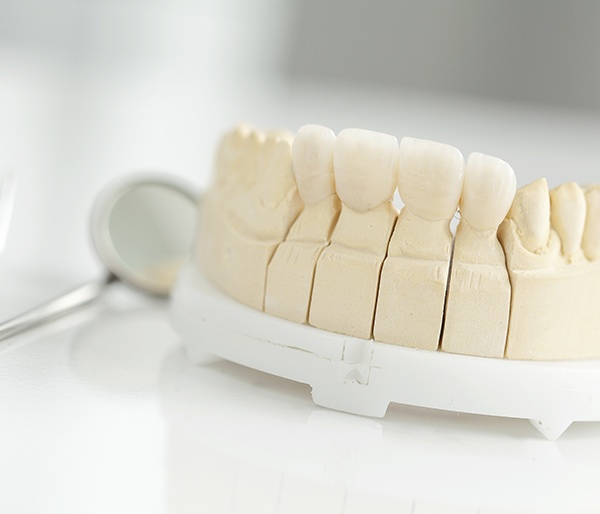 It's important to have a skilled dentist like Dr. Naik examine your mouth after you've experienced a dental accident, or immediately following tooth loss. When a tooth falls out, or is extracted, other teeth along the gums will shift inward to close the gap. If the remaining teeth that lie on either side of the space are strong enough to support a crown, Dr. Naik will be able to fasten a dental bridge.
A bridge is a dental restoration created to replace up to three missing teeth in a row. This set of artificial teeth is attached to the existing, healthy teeth that lie on either side of the space in your smile with crowns. Dr. Naik can use all-porcelain crowns to permanently place your bridge for a fully rejuvenated look.
Fixed bridges are permanent forms of teeth replacement that are created to be natural-looking. They are constructed in dental labs, so our team will take accurate and detailed notes about the size, shape, and coloring of your other teeth during your consultation appointment. This way, the bridge can be made according to our specifications, which means it will match your existing teeth and give you a reason to smile.
Please call us today to schedule a dental crown and bridge therapy consultation at Chitra P. Naik, DMD, PLC. Dr. Naik sees patients from Flint, Fenton, Ortonville, Davison, Flushing, and the surrounding communities for crown and bridge therapy. If this is your initial appointment at our practice, take a moment to briefly review our new patients page. Dr. Naik gladly offers restorative dentistry solutions to those in need, and our entire team is ready to work with you to fully repair your smile.