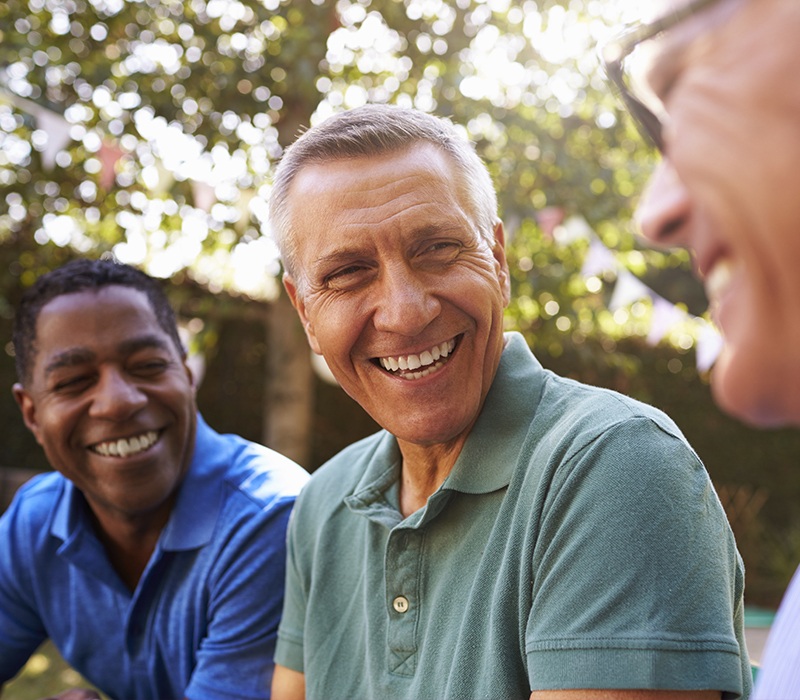 Dentures – Flint, MI
Fast and Affordable Treatment for Extensive Tooth Loss
If you are affected by tooth loss, it's important to have a reliable dentist help you during your time of need. Dr. Chitra P. Naik offers her compassion and quality restorative dentistry to assist patients. Whether your smile was damaged by gum disease or an accident, our friendly Flint team is ready to help. We offer a variety of ways to replace teeth, including realistic-looking and functional dentures.
Why Choose Chitra P. Naik, DMD for Dentures?
Accepts State-Funded Insurance Plans
Experts in Safe Extractions and Natural Restorations
Detailed Treatment Planning for Every Patient
What Are Dentures?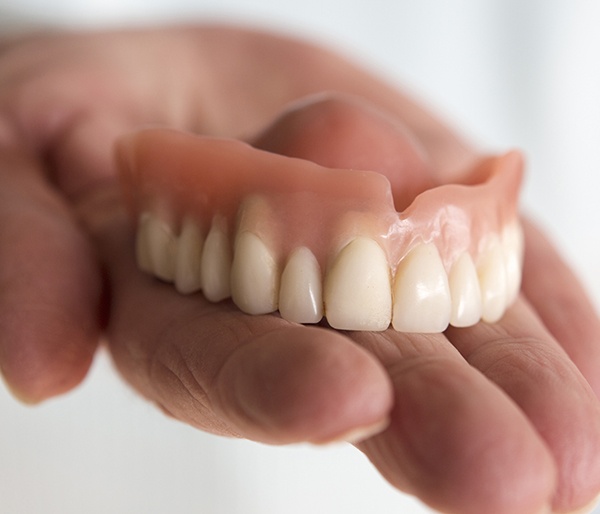 There are a few different types of dentures:
A traditional full denture is a dental prosthetic created to replace all of the teeth along the upper or lower gums. Dentures are usually made out of acrylic or porcelain. They are held in the mouth via natural suction or a mild dental adhesive.
A traditional partial denture is a smaller prosthetic that stays in place by clipping onto the remaining natural teeth. Partial dentures can replace multiple teeth throughout a dental arch, even if the missing teeth are not all adjacent to one another.
An implant denture is anchored in the mouth via prosthetic tooth roots (dental implants) that are surgically placed beneath the gumline. Implant dentures are sturdier than their traditional counterparts.
How Dentures Are Made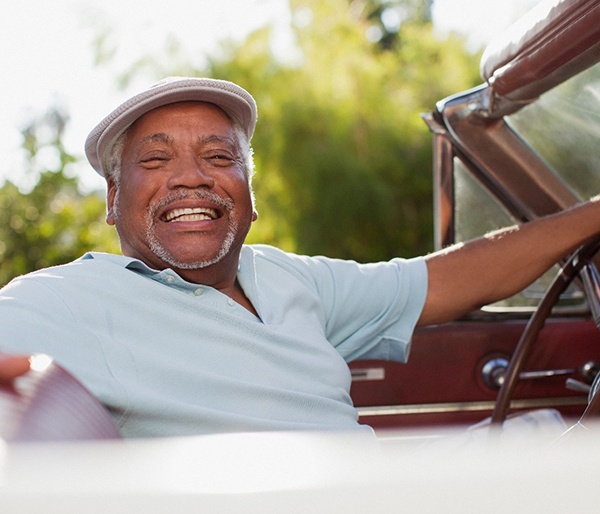 Are you interested in learning how dentures are made in Flint? The process takes time, but it is worth the investment once you receive beautiful, natural-looking, and comfortable new teeth. When meeting with Dr. Naik for your consultation, you can expect to not only learn about the details of your treatment plan and proposed cost but also what goes into making your new smile.
What Are Dentures Made Of?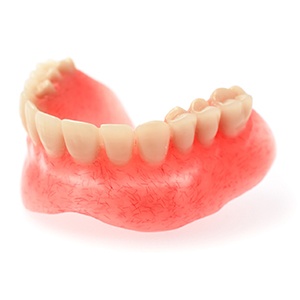 If you look at a full or partial denture, you will see there is the base as well as artificial teeth. These two components make up your new smile and serve to deliver optimal aesthetics while allowing you to use your teeth like normal.
Commonly made out of acrylic, the base serves as the foundation for your artificial teeth. Made to blend with your existing gum tissue, it either replaces your entire arch (a full denture) or fills in the gaps (a partial denture).
The artificial teeth that are affixed to the base are typically made out of porcelain or resin and mimic the look of natural tooth enamel. Depending on the type of denture you receive, you'll either have a full set of artificial teeth or a few that are designed to fill the spaces along the top or bottom row.
The other difference that is most noticeable between a full and partial denture is how it is held in place. Partial dentures rely on clasps or clips that attach to healthy teeth, while full dentures only rest on top of the gums, requiring natural suction and denture adhesive for secure placement.
The Denture Creation Process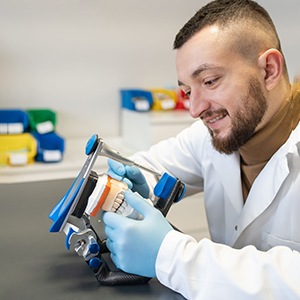 Dental lab technicians make every effort to craft dentures to look completely natural. Using the specifications and measurements taken by our dental team, they fabricate artificial smiles with the help of wax molds, plaster, boiling water, and finally, acrylic.
The process requires multiple steps that range from impressions and measurements taken by Dr. Naik to technicians delivering a wax mold that is designed to help achieve a proper fit. Once approved by our team, technicians will then boil the dentures in a flask before plaster is added to the mixture. This helps to give dentures their shape.
They are then placed in boiling water so that the wax melts. After holes are drilled into the prosthetics, acrylic is injected so that it forms the shape of the denture. Once the plaster is removed, your teeth enter into an ultrasonic bath so that excess acrylic is removed before a final polish gives them their beautiful shine.
Adjusting to Your New Dentures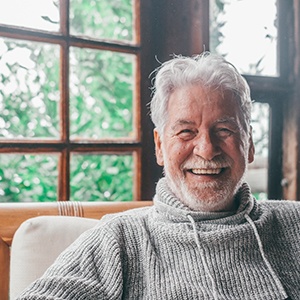 It can often be difficult to eat and speak when initially wearing your new dentures. It can take time to adjust, but there are steps you can take to minimize speech impediments and get back to eating solid food with ease.
Not only are you advised to read aloud and even speak slower to pronounce certain words and syllables, but you're also encouraged to eat soft foods in the beginning. This will help you become accustomed to eating with your dentures without putting too much pressure on them at first. Over time, as you learn to swallow and keep them in place, you can begin to incorporate denser foods into your diet.
Benefits of Dentures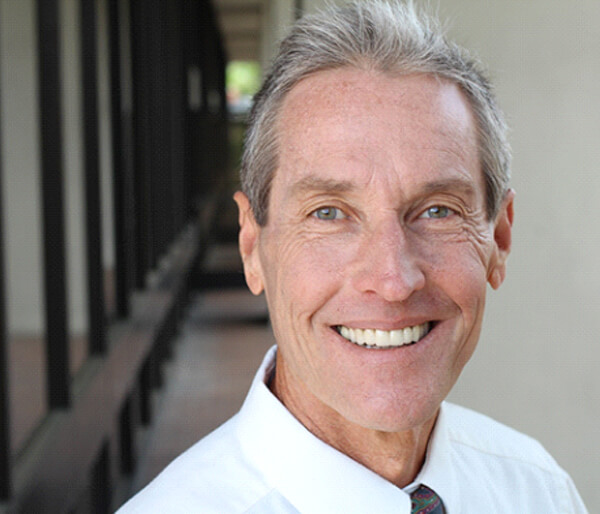 Wearing a denture or partial denture will allow you to enjoy your favorite foods once more, and it can even give you a more youthful appearance. Teeth provide a natural barrier that prevents cheeks from sinking inward and sagging, so dentures or partials can prevent this from happening. Once you've worked with our Flint dental office to obtain well-fitting dentures or a partial, you'll feel confident in knowing that you have a refreshed image and bite. Plus, non-implant dentures are one of the most affordable forms of tooth replacement.
The Denture Treatment Process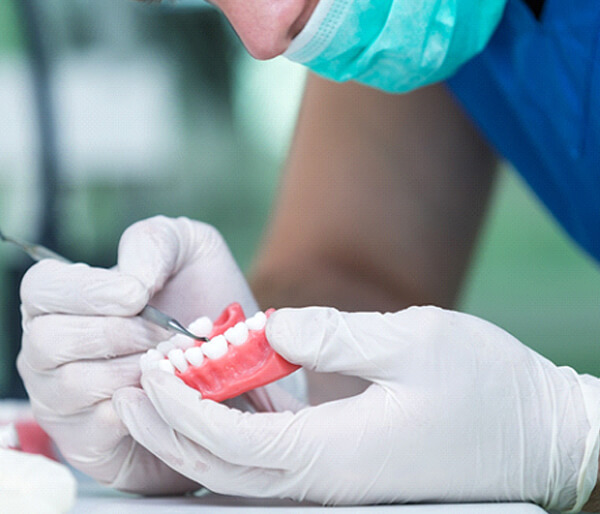 With today's dental technology, it's possible to customize dentures and partial dentures to the mouths of each patient. You'll work with Dr. Naik as she plans your treatment, performs any necessary extractions, and measures your jaw and gums carefully. A licensed dental technician will carefully craft your restoration based on Dr. Naik's instructions.
Designing and fitting a non-implant denture may take at least a few weeks. Getting an implant denture requires at least several months because of the extra steps involved in the treatment process.
Dentures Aftercare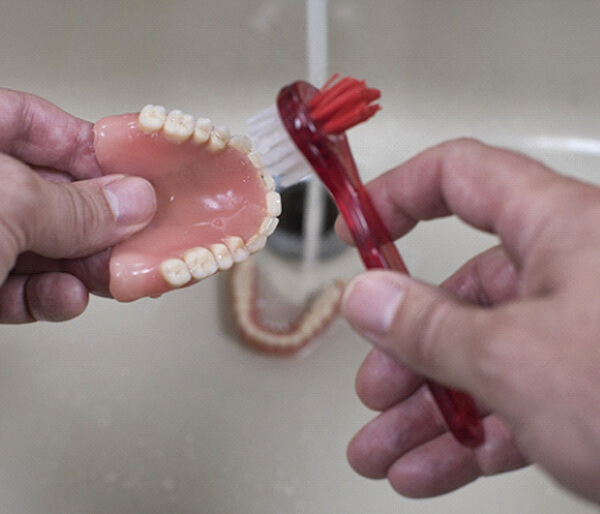 If you want to make sure that your new teeth continue to look brand-new and last longer, you'll need to make sure that you are caring for your dentures. Although they are artificial and cannot decay like regular teeth, they still require thorough cleaning and proper care to avoid bacterial build-up and damage. To help keep your dentures in the best possible shape, consider incorporating these helpful tips into your daily routine.
Removable Dentures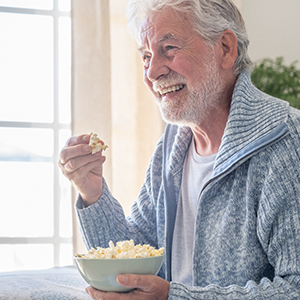 Remove After Eating
Once you are finished eating, don't delay in removing your dentures and giving them a proper cleaning. Doing so will ensure that food does not build up underneath the prosthetics and become trapped. Instead, you can rinse your mouth, clean your existing teeth and gums, and check that your dentures are cleared of anything that might be harmful to your oral health.
You might also have to take some precautions when you are eating in order to avoid destabilizing a non-implant prosthetic. For example, you shouldn't bite on hard foods with the front teeth of your dentures. When you chew, the food should be evenly distributed across both sides of your mouth.
Clean Your Restoration
Dentures are cleaned with a soft-bristled toothbrush and clear soap, although Dr. Naik may recommend a particular type of toothpaste for your needs. Should you choose to use toothpaste, make sure it is non-abrasive, as most brands can be too harsh on dentures, resulting in scratches and discoloration over time.
You'll want to make sure that you thoroughly clean your dentures in the morning after they've been soaking. If it is easier, you can use a toothbrush designed strictly for denture cleaning.
Keep Your Dentures Safe
Your artificial teeth must be kept safe when they are not in your mouth, so it's important that you keep them out of reach from pets and children. Too often, these prosthetics can end up broken or severely damaged because tiny hands and overexcited animals get a hold of them. To avoid this potential problem, keep them on a shelf that is out of reach. Also, place a towel in the basin of your sink to protect your dentures from chipping or breaking should they accidentally fall out of your hands.
Remove Dentures When You Sleep
You'll soak your dentures or partial dentures overnight in a glass of water, and you can even add a denture tablet to the cup for an added cleanse. This not only allows your dentures to receive a deeper clean but more importantly, it gives your gums and jawbone a break. Much pressure is placed on these areas throughout the day, so when removing your denture at night, your mouth has a chance to breathe and recapture the valuable nutrients lost throughout the day.
Notice Changes
It is normal for dentures to require replacement or relining over time because your jaw will likely shrink because of a lack of stimulation. The moment you discover that your teeth no longer fit properly, schedule an appointment with Dr. Naik. Oral sores, bad breath, and other serious symptoms can be the result of poorly fitted dentures. If you want to avoid oral soreness, make sure to seek professional help as soon as possible.
Understanding the Cost of Dentures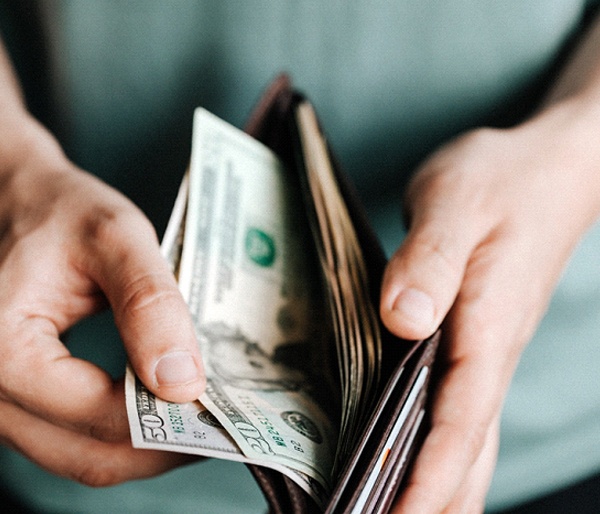 Dentures are cleaned with a toothbrush and toothpaste like normal teeth, although Dr. Naik may recommend a particular type of toothpaste for your needs. You'll soak your dentures or partial denture overnight in a glass of water, and you can even add a denture tablet to the cup for an added cleanse.
Factors that affect the Cost of Dentures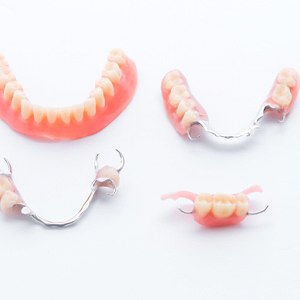 Your mouth is unique, just like your fingerprints; therefore, a one-size-fits-all approach won't work. Various factors influence the amount you can expect to pay, such as:
Preparatory Treatments: It's not uncommon to need a little prep-work, like tooth extractions or periodontal therapy.
Type of Denture: You have more options than ever to treat tooth loss, like traditional methods or implant-supported solutions.
Materials: Discounted materials are available, but you'll get what you pay for. We provide high-quality materials to make a long-term investment in your smile.
Don't worry, you'll know exactly what you'll need to pay before committing to any treatment, so you aren't surprised by any sudden fees.
Are Implant Dentures More Expensive?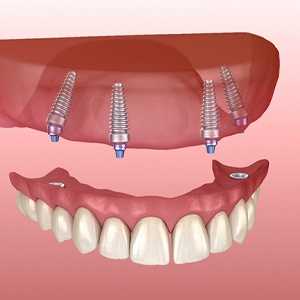 Implant dentures are initially more expensive, but for good reason. They are unlike any other treatment because they recreate both the roots and crowns. Although you'll pay more upfront, you'll save money long-term because they are proven to last for decades. They will pay for themselves because you won't have to pay to have them replaced every few years. Not to mention, they improve your oral health to reduce your overall dental expenses. Since the procedure is performed in various steps, you won't have to pay the entire amount at once.
Does Dental Insurance Cover Dentures?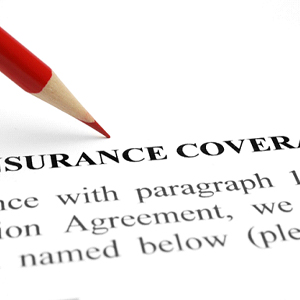 Every dental plan differs, but most can be used to offset the cost of dentures. Although your benefits likely won't cover the entire amount, they can reduce the cost of certain steps in your treatment, even when choosing implant dentures. After reaching your yearly deductible, your plan can pay up to 80% of the cost until hitting your annual limits. Your denture dentist in Flint, Dr. Naik, works with many insurance companies to keep her services affordable. A member of our team will work on your behalf to maximize your annual benefits, so you have one less thing to worry about.
Other Options for Making Dentures Affordable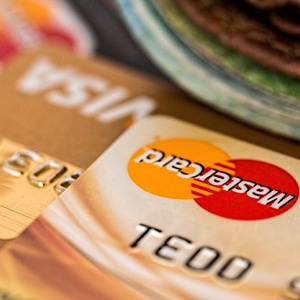 Besides using your dental insurance, our office offers several financial solutions to fit your needs, including:
Traditional Payments: We accept all traditional payment methods, including cash, checks, and credit cards.
Third-Party Financing: We work with third-party financing to pay for your new smile in monthly installments.
Special Offers: Ask us about any current new patient specials.
If you have any questions about using your dental insurance or paying for dentures in Flint, contact our office today to speak with a member of our team. We will help you achieve the healthy, attractive smile you deserve without breaking the bank.
Dentures FAQs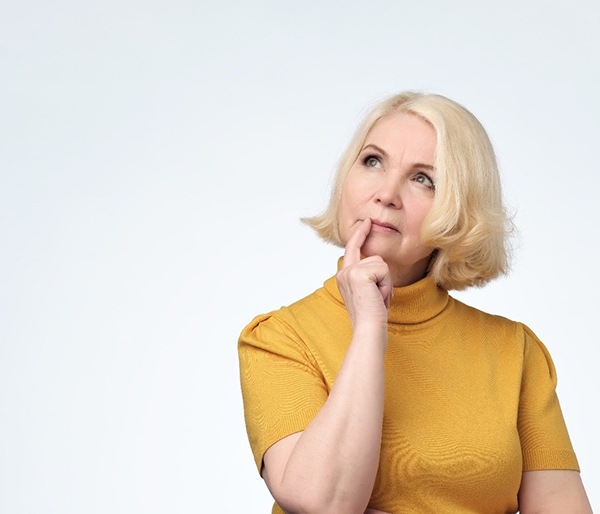 When it comes to fast and affordable treatment for extensive tooth loss, you can't get much better than Dentures in Flint! However, we understand that choosing how to best replace your missing pearly whites is not a choice that should be made lightly. To help you make a confident and well-informed decision, we've gathered some of the most common questions we get about dentures below so you can learn more. Of course, if you don't see the answers you're looking for, don't hesitate to give us a call!
Should I Have All My Teeth Pulled To Get Dentures?
We always do everything we can to preserve your natural teeth. If you still have a few healthy teeth left, we will likely encourage you to keep them instead of having them extracted. We can craft a partial denture to fit around and between these teeth to fully complete your smile. This option costs far less time, money, and effort.
However, there are some situations when a tooth extraction is necessary. Perhaps your tooth is very decayed or weakened, or maybe it has an infection. If these teeth threaten your oral health, we'll remove them before fitting you with dentures. You'll need to wait several weeks after having your teeth extracted before you can begin the denture process.
Can I Wear My Dentures When I Go to Sleep?
No one wants to be caught without their smile! That being said, it's important that you take your dentures out and soak them every night before bed. Overnight soaking is the most thorough way to clean your dentures, especially all those microscopic nooks and crannies where bacteria can accumulate. Additionally, it relieves the pressure on your gums, which promotes healthier and more comfortable tissue.
Am I Too Young for Dentures?
It's no secret that tooth loss becomes more prevalent with age. Studies suggest that about 66% of adults between the ages of 40 and 64 are missing at least one tooth, compared to only 33% or adults between the ages of 20 and 39. However, that doesn't mean you can be too young for dentures! Severe tooth loss can affect smiles of any age due to accidents, illnesses, genetics, and more. No matter your age, we'll help you discover the best way to regain your full, confident, and happy smile!
How Long Does It Take to Get Used to Dentures?
Once you've gotten your new dentures, it will take some time for you to get used to eating, speaking, and going about daily life with them. Adjustment periods vary from patient to patient based on a variety of factors, but the average time it takes to get used to dentures is about one month. You can help speed up this process by eating slowly, taking small bites, practicing tricky words, and reading aloud often.
What Should I Do If My Dentures Don't Fit Properly?
Your dentures are custom-made to fit comfortably and snugly over your gums. However, as the shape of your mouth changes naturally over time, your dentures will begin to lose that fit and become loose. When this begins to happen, don't delay calling us! We'll likely be able to realign them so you can enjoy a stable smile once again. After several years of use, we will oftentimes recommend replacing your denture for a better fit.