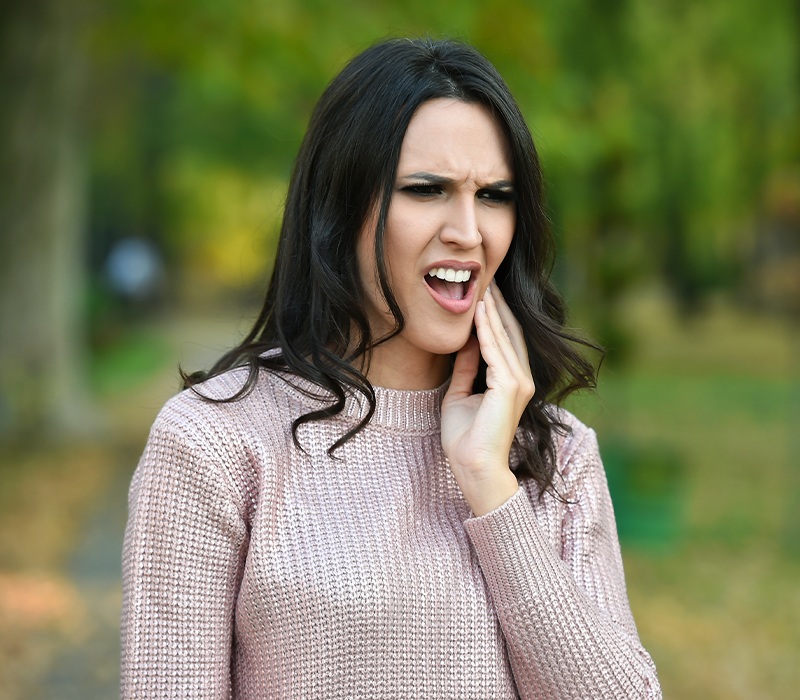 Root Canal Therapy – Flint, MI
How We Can Save Your Natural Tooth
Do you have constant pain in your tooth? Continual ache within your enamel may be an indicator of a serious problem, like a tooth infection. Patients who have consistent discomfort, or who suspect that they may have an infected tooth need to seek dental help immediately. This can prevent the infection from spreading and save the existing tooth structure. Dr. Chitra P. Naik uses endodontic therapy to save the smile of patients in and around the Flint area. Call us today if you believe you would benefit from root canal therapy in Flint, MI.
Why Choose Chitra P. Naik, DMD for Root Canal Therapy?
Gentle, Friendly and Accommodating Dentist and Team
Oral Conscious Sedation Available for Easier Treatment
Durable and Natural-Looking Restorations Provided
How Does a Root Canal Work?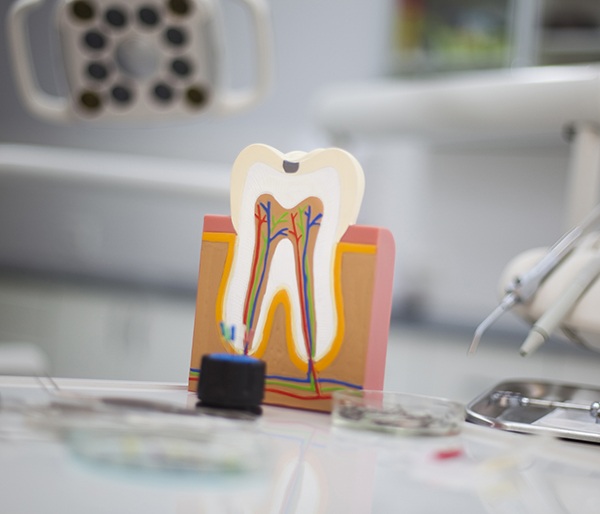 A tooth infection develops when the bacteria that normally reside in your mouth work their way underneath the surface of a tooth. These germs will begin actively working to decay the delicate layers of enamel. Once they manage to reach the nerve of your tooth, called the pulp, it will alert you to the damage by responding with pain. When you have persistent aching or throbbing within a single area, it's likely that you'll need endodontics to salvage your smile.
Endodontics, also called root canals, are only used when absolutely necessary. Dr. Naik will perform this restorative dentistry service to prevent an affected tooth from being extracted. During your endodontics treatment, Dr. Naik and our team will go deep into the layers of the tooth to remove the bacteria and compromised parts of enamel. We want to be as thorough as possible to eliminate any chance of the infection from reoccurring. Dr. Naik may use an antibiotic to effectively cleanse the tooth, and then complete the procedure by placing a dental crown.
Remember, the sooner you contact our Flint dental office, the more of your tooth will be saved. With today's advancements in dental procedures, and with the compassionate care that our team provides, our endodontics solutions are comfortable, and catered specifically to the mouths of each patient. Feel free to ask Dr. Naik questions or concerns you may have regarding your endodontic therapy. We value communication with those in our care and want to help you understand your endodontic treatment.
Please contact us to schedule an endodontic appointment. Dr. Naik provides endodontic services to patients in Flint, Ortonville, Fenton, Davison, Flushing, and the surrounding Michigan towns. We see existing patients for same-day emergency care. We look forward to helping you revitalize your oral health.