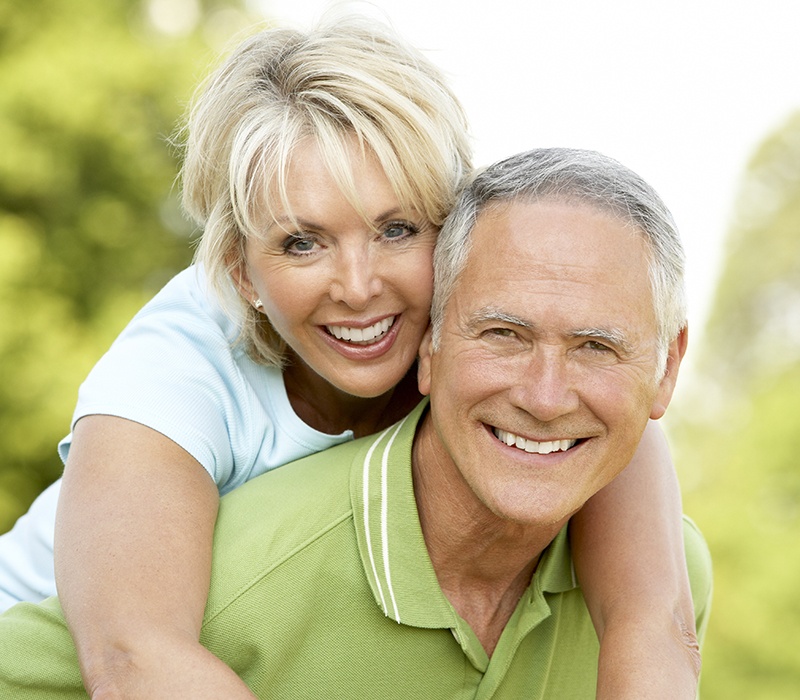 Replace Missing Teeth – Flint, MI
Multiple Solutions to Restore Your Smile
There are millions of Americans who are currently missing teeth. In fact, approximately 178 million Americans are missing at least one tooth. About 40 million are missing all of the teeth in their mouth, making it nearly impossible to maintain a reliable and healthy diet. With durable, natural-looking restorations, you can replace your missing teeth and have the confidence to smile once again. To get started planning your treatment, give Dr. Naik a call today!
Why Choose Chitra P. Naik, DMD for Tooth Replacement?
Bridges, Dentures and Dental Implants Available
Comprehensive Treatment Planning in a Friendly Office
High-Quality, Durable and Natural-Looking Ceramics Utilized
Dental Bridges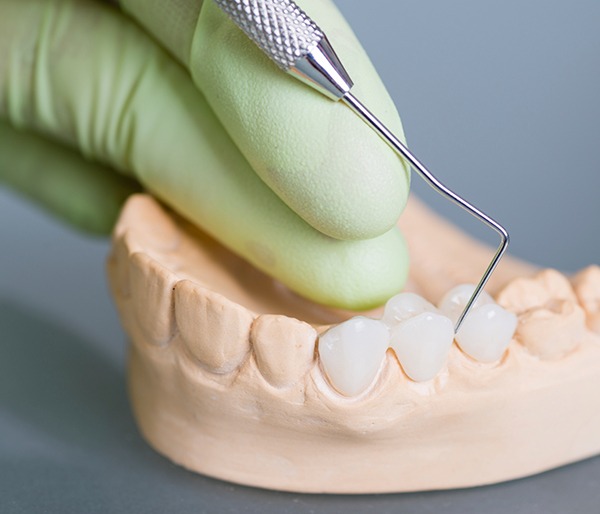 To replace one to two teeth at a time, a dental bridge can be created using a series of dental crowns fused together. The crowns on either side of the bridge are hollowed out so they can fit on top of existing teeth. The teeth in between these hollowed-out crowns act as the replacement teeth and bridge the gap left in your smile. With proper care, bridges can last well over a decade.
Dentures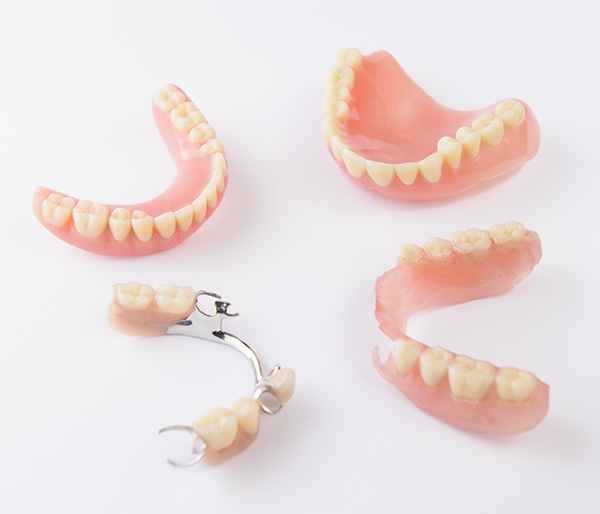 Whether you need to replace a handful of teeth in your smile or all the teeth in your arch, dentures are an ideal way to accomplish it! Our office can design either a partial or full denture, depending on your specific needs. Each denture is made from acrylic and porcelain materials, ensuring that it looks natural once we have you come in for your fitting. With proper care, your denture will last many years, make it easier to enjoy the foods you like, and give you the confidence to smile around friends and family.
Dental Implants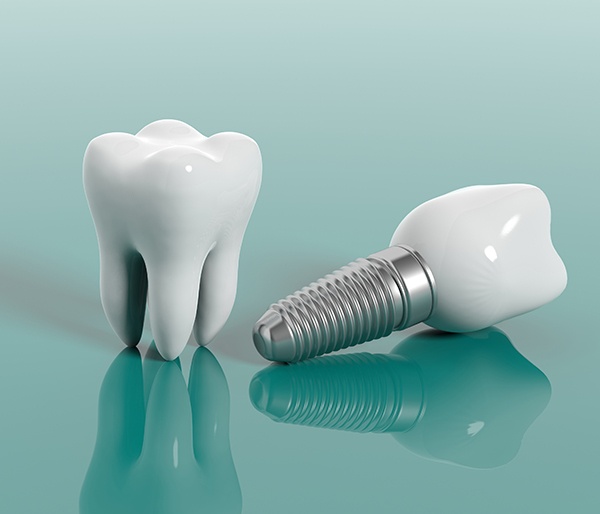 Do you want to replace missing teeth in their entirety, not just the crown portion that makes up your smile? Only dental implants work to restore the roots of teeth, which disappear as soon as the tooth is extracted. Our office works with some of the best trained specialists in the area to have your implants placed. Once completed, you'll come back to our office to have it restored with a natural-looking, implant-retained crown, bridge or denture!