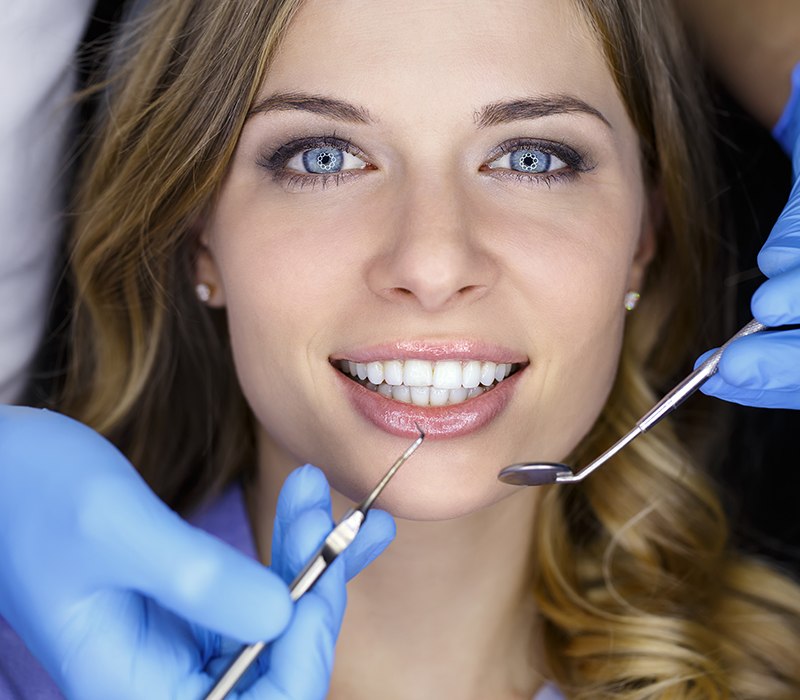 Dental Checkups – Flint, MI
Detailed Exams for Patients of All Ages
Preventive dentistry serves as the foundation for lifelong oral health. With routine dental checkups at the dental office of Dr. Chitra P. Naik, you can keep your smile looking and feeling its best for years to come. Conveniently located in Flint, MI, our dental office offers a comprehensive menu of general dentistry services, including teeth cleanings and dental checkups in Flint, MI.
Why Choose Chitra P. Naik, DMD for Dental Checkups?
Improved Chairside Communication via Intraoral Cameras
Friendly and Caring Dental Office and Team
Accepts Most Dental Insurance Plans
The Importance of Regular Dental Checkups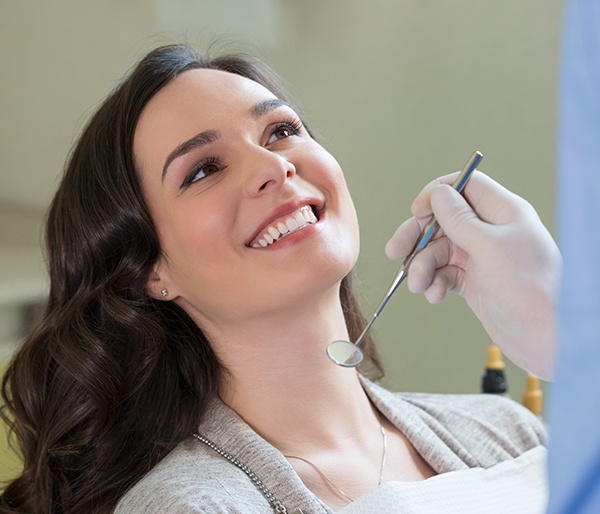 The American Dental Association recommends that patients in good oral health visit their dentist at least once every six months. Patients who are being treated for periodontal disease, or gum disease, typically require more frequent checkups.
During your dental checkup with Dr. Naik, we will closely assess the health of your gum tissue as well as each and every one of your teeth. X-rays may be taken to provide Dr. Naik with a more comprehensive look at your dentition. One of the services that we often perform at a routine checkup is an oral cancer screening. Early detection of oral cancer significantly increases the likelihood that treatment will be successful. Other issues that we look for during a checkup include signs of bruxism (teeth grinding) and TMJ disorder.
Dental checkups also provide the ideal opportunity for patients to bring up any concerns they may have. We specialize in offering valuable, helpful patient education tips to ensure that your teeth and gums stay healthy between appointments. For children, dental checkups quickly become the building blocks of a healthy future relationship with the dentist. If you'd like to introduce your child to the idea of regular dental checkups gradually, we invite you to bring them with you to your own appointments. Our dental office wants every smile in your household to look beautiful and remain healthy for life.
Schedule Your Next Dental Checkup Today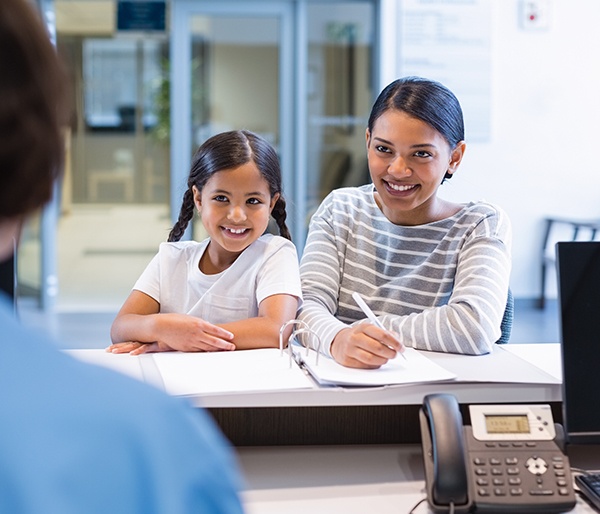 If it has been more than six months since your last visit to the dentist for a checkup, contact us today to schedule your appointment with Dr. Naik and her caring, experienced team. We'll take the time to talk with you about the state of your oral health, as well as answer any questions you may have along the way. Our family-friendly dental office in Flint, MI proudly serves patients from throughout the surrounding areas, including Flushing, Davison, Fenton, Grand Blanc, Burton, Mt. Morris, Clio, Swartz Creek, and beyond. We genuinely look forward to serving your family's complete oral healthcare needs.