December 13, 2022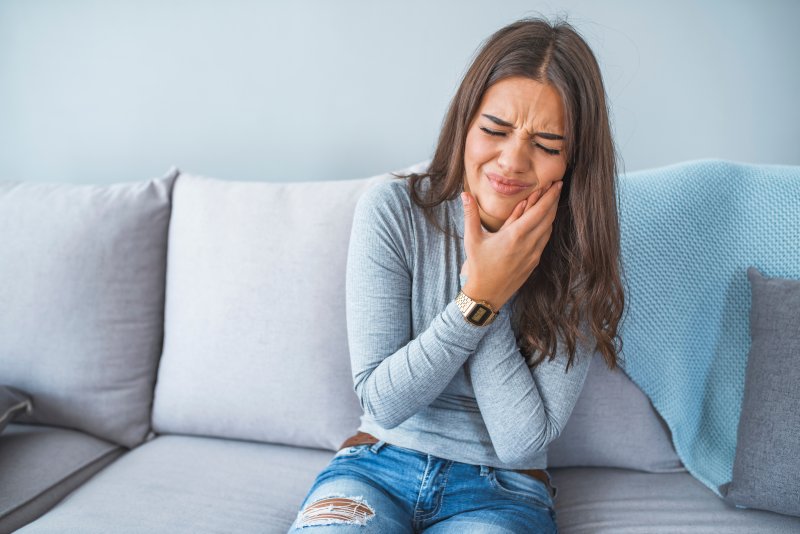 The pain is bothersome but not unmanageable. It is uncomfortable when you eat but not impossible. When experiencing a toothache, you might think it's something that will go away with a few pain relievers and time. But the truth is that the problem might be more serious than you think, resulting in worsening symptoms as it progresses. A question many people don't often ask is, "Can a toothache be fatal?" To provide the answer is a local dentist who encourages patients like yourself to seek professional help sooner rather than later.
What Symptoms Are Associated with a Tooth Infection?
To know whether or not you are experiencing a serious tooth infection, you will need to pay close attention to what is happening to your body. Not everyone will experience all of the following symptoms, so it's important that you be aware of what to look for so that you can get help as soon as possible:
Increasing tooth pain
Swelling of your cheeks
Fever
Bad breath
Sensitivity to hot or cold foods and beverages
Pain that radiates into the jawbone, neck, or ear
Swollen lymph nodes
Bad taste in your mouth
Can a Tooth Infection Kill You?
If bacteria are allowed to reach the innermost layer of your tooth, they can create what is known as an abscess. This causes a pocket of pus to form around the tooth. Although it was once believed to cause 10-40% of deaths in the early 1900s, modern medicine and improved oral hygiene make it a much rarer occurrence. However, it is not something you should neglect or disregard.
If left untreated, a serious tooth infection can spread to the rest of your body, resulting in the potential for a life-threatening situation such as the development of sepsis, dangerous blood clots in the sinuses, inflammation between your lungs, infection of the bone tissue, and even an abscess in the brain.
How Can a Dentist Help?
To avoid dealing with a tooth infection of any kind, it is always recommended that you keep your regular dental checkups and cleanings as well as maintain good oral hygiene at home. Should you discover that you have tooth pain, do not wait to seek help.
Your dentist can examine the area to determine the severity of the problem and recommend appropriate treatment before the condition worsens. If necessary, a root canal or tooth extraction may need to be performed.
Tooth pain is never something you want to experience but know that if or when it does occur, your dentist is available to minimize the symptoms, treat the problem, and put your smile back on track for a healthier future.
About the Author
Dr. Chitra Naik has more than 25 years of experience helping the residents of Flint, MI, and its surrounding communities achieve healthier smiles. After studying dentistry at the Government Dental College in Mumbai, India, she moved to the United States to pursue her Doctor of Dental Medicine degree at the Pennsylvania School of Dental Medicine. Like many other dentists, she and her team are working hard to ensure the health and safety of all patients, including implementing safety protocols throughout the office. From increased sanitation to wearing appropriate personal protective equipment to maintaining proper social distancing guidelines, you can feel better protected when arriving at their office. To learn more about what steps are being taken to keep everyone safe, contact us at (810) 235-5422.
Comments Off

on Can Ignoring a Toothache Be Fatal?
No Comments
No comments yet.
RSS feed for comments on this post.
Sorry, the comment form is closed at this time.