February 9, 2023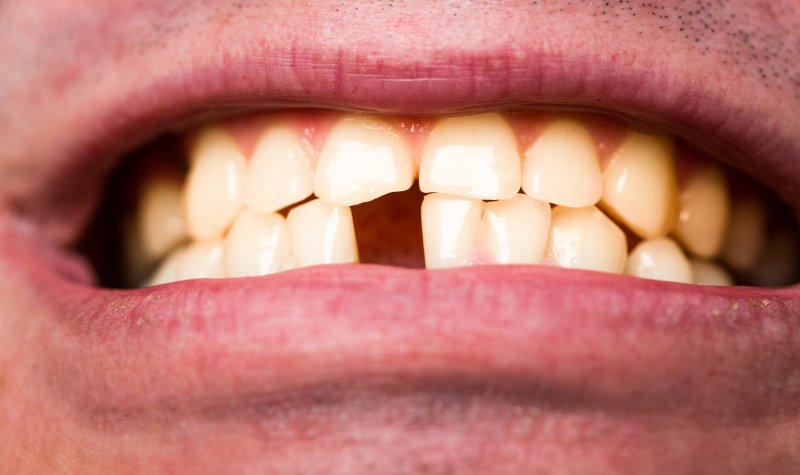 Are you upset that you are missing one or more teeth? Do you want to do something about it before it becomes a more serious issue? The challenge of being unable to eat your favorite foods, speak clearly, and smile confidently is bad enough, but you may also wonder, "Can tooth loss change your facial shape?" To get the answer, a local dentist is here to explain what can happen when one or more teeth are missing as well as what you can do to minimize the potential risk of facial sagging or collapse.
What Happens When Tooth Loss Occurs?
The ramifications of tooth loss, no matter how many teeth you're missing, can be many. From the inability to eat certain foods or speak without slurring to the embarrassment of an incomplete smile and worsening oral health, it can feel like a defeating situation.
But the issues mentioned above are not the only problems that can develop. You might also experience dental drift, as healthy teeth attempt to fill in the gaps left behind by missing structures, and facial sagging or collapse.
Changes to your facial shape are not uncommon when dealing with tooth loss. Because there are no tooth roots left to stimulate the jawbone, it will begin to deteriorate over time. As a result, additional tooth loss can occur, and areas of your facial structure (i.e., chin, nose, jowls, cheeks) will begin to sag.
How Can Changes to Your Facial Shape Be Prevented?
If any of the above-mentioned consequences sound like an uninviting and unwelcome reality, there is hope. There are steps you can take to minimize the potential outcome of tooth loss. Instead of letting too much time go by, you can talk to your dentist about tooth replacement.
There are three options that most dentists will recommend: dentures, dental bridges, or dental implants. While the first two only rest on top of the gums to improve functionality, appearance, and confidence, the last one – dental implants – are truly unique.
As the only tooth replacement solution capable of restoring the complete root-to-crown structure, dental implants are surgically implanted into the jawbone so that they will provide continuous stimulation.
This allows for a boosted facial shape that doesn't sag or collapse but instead, maintains its vibrancy and youthfulness.
Don't let tooth loss keep you from enjoying life. Take the steps to consider your tooth replacement options so that you can embrace a full, complete smile, and a beautiful, healthy appearance.
About the Author
Dr. Chitra Naik has more than 25 years of experience helping the residents of Flint, MI, and its surrounding communities achieve healthier smiles. She and her team understand the challenges that can arise as a result of tooth loss, which is why she is pleased to provide dental implants to those interested in restoring their smiles and boosting their appearances. To learn more about what we can do for you, contact us at (810) 235-5422.
Comments Off

on How Facial Shape Changes When Suffering From Tooth Loss
No Comments
No comments yet.
RSS feed for comments on this post.
Sorry, the comment form is closed at this time.