August 27, 2016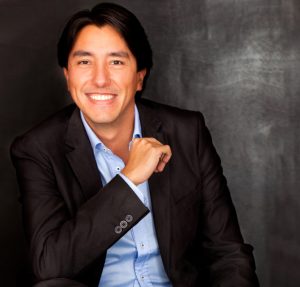 You know porcelain veneers are the secret to a Hollywood smile, and you're interested in seeing what they can do for yours. But you've got questions, too. What's the procedure for porcelain veneers like? And what's life like once you've got dental veneers? Dr. Naik is your cosmetic dentist in Flint, and she is in today with everything you ever wanted to know about porcelain veneers.
Porcelain Veneers: The Basics
Veneers are made up of dozens of ultra-thin sheets of dental porcelain, a material that looks and feels just like your natural teeth. Practically the only difference is that porcelain doesn't discolor at the same rate as tooth enamel, so your veneers stay super white for years after their application.
Veneers transform the appearance of your smile by simply covering up dental imperfections. They can be used to correct almost any cosmetic imperfection, including chipped or broken teeth, severely stained or discolored teeth, slightly gapped or misaligned teeth, and more.
Your cosmetic dentist places dental veneers over the span of two appointments. In the first, you discuss your smile goals with Dr. Naik and your treatment plan is put in place. Next, your teeth are prepared for their veneers. Preparation requires the removal of a tiny bit of tooth enamel — about the width of a contact lens. You leave this appointment with temporary veneers. Meanwhile, your permanent veneers are prepared in a separate lab and shipped back to our office. Once they are ready, you return for one last check and their final placement.
Porcelain Veneers: A Day In the Life
What's life like once you've got your veneers? Aside from the dramatic increase in confidence from your dazzling grin, it's not all that much different from what you're already used to. Dental veneers can last for decades when properly maintained — and care for veneers only requires a few extra considerations.
Brushing and flossing is the same with your veneers. Use a non-abrasive toothpaste and brush gently for two minutes, twice a day. It's true that porcelain won't develop cavities, but the teeth underneath and around them can — and your gums are just as vulnerable to gum disease as ever. Floss daily, and visit your dentist as recommended to keep your teeth and gums healthy for long-lasting veneers.
There's one more thing. Porcelain is strong, but it's not as durable as your natural tooth enamel. To avoid breaks and fractures, it's best to take small steps to protect your veneers. Break bad dental habits, like nail biting and chewing on pens and pencils. Don't chew on ice and, please, avoid opening packages with your teeth at all costs.
Athletes and people who grind their teeth at night, the condition known as bruxism, should invest in the protection their veneers need. A custom-fit mouthguard keeps your teeth safe from the excessive force and impact that contact sports and nighttime tooth grinding can cause.
More Questions? Get In Touch With Us Today!
If you've got remaining questions regarding porcelain veneers in Flint, or if you'd like to schedule an appointment to discuss your options in cosmetic dentistry, please do not hesitate to get in touch with Dr. Naik. Contact us to schedule an appointment today!
Comments Off

on Cosmetic Dentist in Flint: A Day In the Life With Veneers
No Comments
No comments yet.
RSS feed for comments on this post.
Sorry, the comment form is closed at this time.