July 12, 2016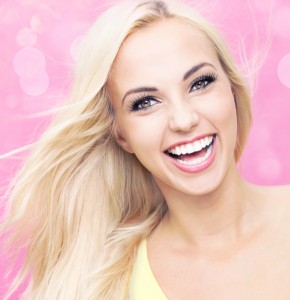 We are quite accustomed to patients having lots of questions and we'll happily take as much time as necessary to answer them. One of the topics that Flint, MI, cosmetic dentist Dr. Chitra Naik is questioned about most often is porcelain veneers. These dental coverings transform your smile, but they also require permanently altering your own teeth. So, before you commit to having veneers, asking a few questions is a good idea. Read on for Dr. Naik's answers to the questions she hears most often regarding porcelain veneers.
What Exactly are Porcelain Veneers?
By definition, a veneer is a covering or layer that is placed over a surface to enhance the finished appearance. In cosmetic dentistry, porcelain veneers are ultra-thin layers of dental porcelain or composite resin that are cemented to the front side of your teeth in order to improve the overall appearance of your smile.
What Kind of Smile Imperfections Can Porcelain Veneers Conceal?
Porcelain veneers can help with a variety of cosmetic issues that might be affecting your smile. These include:
Shape and size. If you have teeth that are misshaped because of abnormal wear or damage, or if they have always been that way, then veneers can create a more pleasing shape. Likewise, if a tooth is proportionally smaller than your other teeth, then a veneer can lengthen or enlarge a tooth.
Color. For a variety of reasons, teeth may not respond to teeth whitening. In this case, porcelain veneers can give you a white and lustrous smile.
Gaps and misalignment. If there are small gaps between some of your teeth, or if a tooth is slightly rotated, then porcelain veneers can adjust tooth spacing and make a crooked tooth look straight.
What Are the Steps Involved in Getting Porcelain Veneers?
After Dr. Naik examines your teeth and gums to make sure they are healthy, she will assess the current condition of your smile in order to design veneers that are the perfect size, shape and color for your mouth and face. We'll also take x-rays, photos and an impression of your teeth that Dr. Naik will use to guide her design.
A slim amount of enamel will be removed from your teeth, so the veneers will lay flush in your mouth. You'll wear temporary veneers while the permanent set are manufactured in a dental lab. Once they are ready, you'll return to Dr. Naik's office to have them bonded to your teeth.
Call Your Cosmetic Dentist in Flint Today
For porcelain veneers, Flint, MI, resident trust the skilled artistry of Dr. Chitra Naik. Call our office today to schedule a consultation.
Comments Off

on Flint, MI, Cosmetic Dentist Answers Questions about Porcelain Veneers
No Comments
No comments yet.
RSS feed for comments on this post.
Sorry, the comment form is closed at this time.