August 19, 2018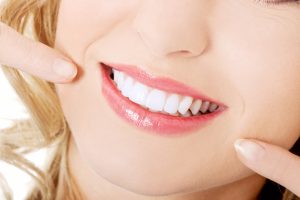 Dental insurance is valuable because it provides an avenue for patients to maintain preventive care, which is one of the best ways to address developing problems before they can fully materialize. Additionally, with proper coverage, patients are also able to receive the restorative care that they need. Where does that leave cosmetic dentistry, then? Can any type of care that involves the aesthetics of a patient's teeth or gums be covered by dental insurance? Your cosmetic dentist in Flint weighs in to provide some clarity.
How Dental Insurance Typically Works
The primary aim of dental insurance is to provide coverage for dental care that is used to prevent the development of conditions and diseases that threaten your oral health. Thus, preventive care visits are typically fully covered by most dental insurance companies.
Dental insurance is also utilized to restore oral health. An example is a cavity filling. Because the growth of bacteria threatens the health of the tooth and eventually the gums, dental health insurance will typically cover the majority of a restorative procedure's cost.
Is Cosmetic Dentistry Covered?
Cosmetic dentistry is typically considered to be elective, meaning that it's deemed unnecessary to maintain oral health. The main goal of such procedures is to improve the aesthetics of the patient's appearance.
Dental insurance generally won't cover such forms of care, but there are some exceptions to the rule.
Blurred Lines in Dental Care
With the continued innovations in dentistry, the lines between restorative care and cosmetic dentistry are sometimes blurred. An example is a tooth-colored dental filling.
Whereas it was common in years past to have a glaring piece of metal to let the world know that a dental filling had been placed, patients now can enjoy tooth-colored fillings that are stronger and longer-lasting. The tooth-colored filling improves the look of their teeth while restoring oral health.
Here are some other instances when coverage may be offered for a cosmetic procedure:
Crowns or porcelain veneers are placed to restore diseased, injured, broken or missing teeth
Gum contouring performed in conjunction with periodontal (gum) surgery to restore infected tissue
Orthodontia (treatment of alignment and occlusion issues) to correct shifting of teeth due to an accident or injury
If you are unsure about whether the care you need is covered by your dental insurance provider, the first step is to visit your dentist for an examination and consultation. While there, the professional will help you navigate through what can sometimes be, uncertain waters, when it comes to dental insurance in Flint.
Then with the expert advice and care you receive, you can have a healthy, functional and appealing smile.
About the Author
Dr. Chitra P. Naik earned her Doctor of Dental Medicine degree from the University of Pennsylvania School of Dental Medicine. She has since gone on to provide nearly 25 years of expert and compassionate care to the Flint area. To stay abreast of the latest changes in dentistry, Dr. Naik maintains professional affiliation with such organizations as the Michigan Dental Association and the Genesee District Dental Society. She can be reached for more information through her website.
Comments Off

on Your Cosmetic Dentist in Flint Talks Coverage of Cosmetic Care
No Comments
No comments yet.
RSS feed for comments on this post.
Sorry, the comment form is closed at this time.