December 4, 2017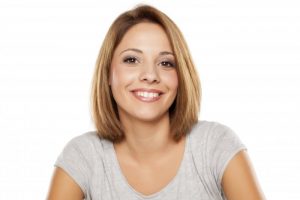 New year, new you? This year, that doesn't just have to be your ode to 2018 Facebook post. You can actually make that saying a reality when you get cosmetic dentistry from your local dentist—specially porcelain veneers.
Little do many people know, your favorite celebrities achieve perfect smiles through cosmetic dentistry. You can get a smile just like them by getting veneers. That's right, most celebrities with perfect smiles have had cosmetic dental work like veneers to maintain good looks in their demanding careers. Learn more about them below!
The Secret to Success Celebrities Don't Talk About
If the above fact just surprised you, you may be wondering why more celebrities don't talk about how they achieved their Hollywood smile? It might be because it's so easy to achieve with porcelain veneers!
You can easily mask those flaws that you're embarrassed of with veneers. That's right: no adjusting, shifting, or extracting teeth to get your dream smile. The veneers that dentists offer are created from a high-quality dental material that is placed on the fronts of your teeth. They work to cover the flaws that you try to hide about your smile, like:
Irreversible stains
Chipped teeth
Worn teeth
Crooked teeth
Misshapen teeth
Uneven spaces and gaps
Getting Porcelain Veneers is Easy
If you want veneers, you can get them pretty easily. Your dentist will evaluate both the smallest details of your face and the big improvements you want to make. This helps your dentist to craft the perfect veneers that are customized to your face and the shape of your smile.
Your dentist will take impressions, prepare your teeth to have your porcelain veneers permanently placed (that's right—veneers are a permanent solution to masking those imperfections), and schedule a follow-up appointment to have your veneers bonded to your teeth.
Maintaining Veneers is Even Easier!
Just like your natural teeth, the teeth that have been restored with veneers still need to be cared for every day—but it's much simpler than with other dental work.
Because you can still get cavities beneath and around porcelain veneers, it's important to keep your mouth clean. Their longevity depends on proper maintenance. Just brush and floss your teeth as normal and you should have a long-lasting, gorgeous smile!
Regular checkups at our office is also very important to keep your porcelain veneers strong over the years. Even though veneers are built to last, it's important to have your dentist check on them from time to time and give them a professional cleaning.
Are you ready to achieve a Hollywood smile in 2018? It's as easy as picking up the phone and contacting your local cosmetic dentist.
About Our Office
Your dentist, Dr. Chitra P. Naik, is always here to help you achieve your smile goals—not just in the new year. If masking your smile's imperfections is top of your priority list for 2018, we can help you do just that with porcelain veneers and also help you maintain those results for years to come. Contact us today by phone at (810) 235-5422 if you have any questions.
Comments Off

on How Can Cosmetic Dentistry Help Me in the New Year?
No Comments
No comments yet.
RSS feed for comments on this post.
Sorry, the comment form is closed at this time.