March 5, 2019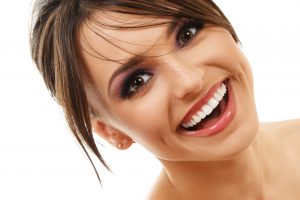 It's hard to have the confidence you should when your smile isn't up to standard. Thus, your interactions with other people can be greatly affected. Thankfully, with the breakthroughs in cosmetic dentistry, you can overcome any flaws to achieve a smile that dazzles. As you read on, learn about 5 cosmetic dental methods that can change your life!
What is Cosmetic Dentistry?
Receiving dental care is not just about having your teeth cleaned and cavities filled. It also can provide remedies for any imperfections that can leave you feeling insecure and less confident. There are a host of ways available to correct any flaws and blemishes so you can finally enjoy a beautiful smile.
#1 – Tooth Replacement
In addition to creating a less desirable smile, living with missing teeth can cause oral health problems like the shifting of the surrounding teeth. This can lead to bite issues and a greater chance of a gum infection.
Therefore, having your missing teeth replaced with prosthetics provides a way to regain the functionality you've been missing, and it will boost your confidence as well.
#2 – Porcelain Veneers
Made from high-grade ceramics, porcelain veneers are thin shells that fit directly over the front-facing teeth. They are unique in that they can address a host of issues, which include gaps, misalignment, crowding, crookedness and stains.
#3 – Invisalign
No longer is your only option for correcting bite woes to wear bulky, metal braces. Instead, you can now enjoy a more discreet and comfortable treatment process with Invisalign clear aligners.
The low-profile clear trays, which are worn for two-week increments, are custom-designed by your cosmetic dentist, and they are fabricated by a trusted lab to fit your teeth perfectly at each stage of the process.
#4 – Full Mouth Reconstruction
Your aesthetic dental needs can't always be addressed with one procedure. Thus, your cosmetic dentist may recommend a full mouth reconstruction, which is a pre-planned series of procedures with the ultimate goal of delivering a perfect smile.
The process starts with an initial consultation and a smile assessment. Then, along with your cosmetic dentist, you can develop a custom plan that meets your desires.
#5 – Teeth Whitening
Nothing can ruin a first impression faster than a set of stained teeth. A remedy is to have them whitened using the Zoom! method.
The process can be performed in-office or at-home, and the following explains how each method works:
In-Office Whitening – When you have your teeth whitened in-office, protective measures will be taken to secure your soft tissue. Then, the high-powered whitening gel will be applied and activated using a special light to create a smile that is up to 10 times brighter.
At-Home Whitening – The at-home method includes a series of trays that are custom-designed to fit the contour of your teeth. You'll simply apply the whitening gel for around 30 minutes each day, and in two weeks, you'll see noticeable and lasting results.
Now that you've had a glimpse at the possibilities that await you, the next step is to reach out to your local cosmetic dentist to schedule a consultation. With the expert care you'll receive, soon you'll have the smile of your dreams!
About the Author
Dr. Chitra P. Naik earned her dental degree from the University of Pennsylvania School of Dental Medicine. She has since gone on to provide over 20 years of the absolute best in dental care. Dr. Naik helps her patients achieve their dream smiles at her private practice, and she can be reached for more information through her website.
Comments Off

on 5 Ways to Perfect Your Smile with Cosmetic Dentistry!
No Comments
No comments yet.
RSS feed for comments on this post.
Sorry, the comment form is closed at this time.