July 15, 2019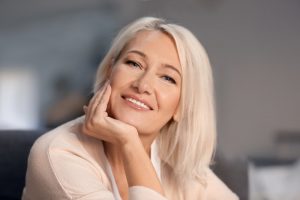 Do you have some smile flaws that have left you hesitant to show your ivories and feeling less confident? If so, you no longer have to continue living in the shadows. That's because dental bonding and reshaping can conveniently remake the appearance of your front-facing teeth. The final result will be an attractive smile that'll make you feel compelled to show it to the world. Read on to learn more about both processes and prepare for an aesthetic upgrade!
How Dental Bonding and Reshaping Work
Improving your smile doesn't always have to be a complicated matter. Dental bonding and reshaping are two easy and cost-effective solutions that can revamp your appearance. Here are the details about each procedure.
Dental Bonding
Using compound resin material that is comprised of a combination of glass and plastics, your cosmetic dentist can mask such flaws as gaps, chips, stains, minor fractures or moderately rotated teeth. The process starts with the application of an acidic compound that etches the teeth that will be treated so that the resin material will adhere properly. Then, the compound is added and sculpted to fit in perfectly with the rest of your smile line. The results are then cured and made permanent with the use of a special light.
Reshaping
Another simple yet effective way to enhance your smile is with reshaping. This involves your cosmetic dentist removing a thin layer of enamel until the desired shape of the tooth is achieved. The procedure can be used to improve the length, size and overall alignment of your teeth.
The Benefits of Bonding and Reshaping
In addition to providing noticeable results, these two procedures offer the following conveniences:
Painless – No one wants to endure a painful dental procedure. Thankfully, dental bonding and reshaping are two pain-free routes to a beautiful new smile.
Time Saving – If you've been putting off dental work because you fear it will take too much of your time to complete, then these are two routes worth considering. In just one visit, you can have the smile of your dreams.
Cost-Effective – In addition to preserving more of your time, dental bonding and reshaping allow you to keep more money in your wallet by providing cost-effective avenues for enhancing the way you look.
Minimally Invasive – Another perk of these procedures is that they don't require a great deal of material to be removed. Thus, you'll have more of your original tooth left to contribute to a natural-looking smile.
Contact Your Cosmetic Dentist
To learn more about how dental bonding or reshaping can help you achieve the smile you've always wanted, contact your local cosmetic dentist to schedule a consultation. He or she will perform a thorough examination to ensure the process is right for you and then move forward with taking your appearance to new heights!
About the Author
A graduate of the University of Pennsylvania School of Dental Medicine, Dr. Chitra P. Naik has over two decades of experience providing top-notch dental care to patients in the Flint area. She rejuvenates smiles by performing dental bonding and reshaping at her private practice, and she can be reached for more information through her website.
Comments Off

on How Dental Bonding and Reshaping Can Create a Brand-New Smile!
No Comments
No comments yet.
RSS feed for comments on this post.
Sorry, the comment form is closed at this time.