July 4, 2018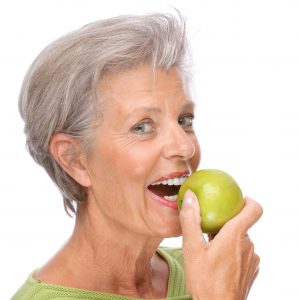 The time has finally come to get the full restoration you've desired. Your local dentist says there are some important steps that you should take in preparation for your procedure. As you read on, you'll get tips on what you should eat, the type of clothes you should wear and other helpful advice to make your experience as simple and seamless as it can be.
Dental Implant Surgery – A Complicated Procedure?
The dental implant is considered to be minimally invasive but still requires that certain steps be taken before the procedure takes place. Many people will be concerned about the potential of there being intense pain, but it's usually mild to moderate, depending on the complexity of your surgery and the type of technique used.
For discomfort that's level 3 or below, you'll be fine with an over-the-counter pain reliever. For more intense pain, you can possibly use a combination of Tylenol and codeine, but your dentist will determine that on an as-needed basis.
With that covered, we now take a look at what should be done before you arrive for surgery.
How to Prepare for Your Dental Implant
Before your dentist in Flint begins the restoration procedure, here's what should be done:
Meal Prep – You can prepare softer foods like pasta, smoothies and soups, and freeze them, so they'll be handy after your surgery is done. You'll need a supply that will last for a few days while your gums are tender.
Schedule Adjustments – It's also a good idea to clear your schedule for at least a week after the procedure is done. This will allow you more time to heal without feeling rushed.
Fasting – If you're undergoing sedation medication, for 4 to 12 hours before your surgery, you'll need to fast. Your dentist's staff will direct you as to the specific time during your pre-surgery instructions.
Total Relaxation – You'll need to be really relaxed before the procedure starts. That includes removing any nail polish and makeup. Additionally, you'll want to wear loose-fitting clothes.
Schedule a Driver – A final piece of the puzzle you'll want to have in place is who will drive you home after the procedure and any where that you need to go that day. This is especially important if you're going to be sedated because the effects of the medication will take several hours to wear off. Thus, it'll be unsafe for you to operate a motor vehicle.
For any other questions you may have about preparing for the dental implant procedure, reach out to your local dentist today. Step by step, he or she will be able to help you regain the life you once had.
About the Author
For Dr. Chitra Naik, dentistry is truly a family affair, as her son – a recent graduate of the University of Michigan Dental School – is following in her footsteps. A graduate of the University of Pennsylvania, where she earned her Doctor of Dental Medicine degree, Dr. Naik remains affiliated with several professional organizations to stay abreast of the latest changes in the world of dentistry. If you're ready to be fully restored, you can contact her through her website.
Comments Off

on Take These Steps Before Surgery for Dental Implants in Flint
No Comments
No comments yet.
RSS feed for comments on this post.
Sorry, the comment form is closed at this time.