April 10, 2018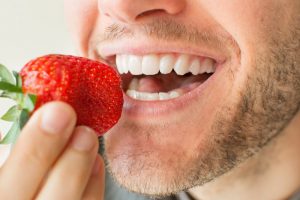 There are a few steps to the dental implant procedure, which includes your initial consultation with your local dentist. Thus, by the time you've had the surgery to place your post, you've moved much further down the road to being fully restored. To ensure that you'll be able to heal on schedule, your expert weighs in with the important steps to take post-surgery.
The Biggest Challenges Facing You Post-Surgery
There are two main concerns for the area where the implant has been inserted: to keep it clean and to protect it from damage, so that it can heal properly. Your ability to maintain the environment needed in your oral cavity to promote healing will factor greatly in the success of your dental implant.
Tips to Consider Post Surgery
Keep this information on hand to help in your healing process:
Avoid Touching the Surgery Area – You could easily infect the wound by unknowingly inviting a host of bacteria into the area where the healing is taking place. This could reverse the whole process by causing infection, which will prevent your implant from seating properly.
Use Warm Salt Water – A simple way to clean your mouth is use a solution containing roughly ¼ tsp to 1 tsp of salt in eight ounces of water. Gently swish the solution around in your mouth for about five minutes, repeating two to three times a day.
How to Brush Your Teeth – Following the surgery, you'll be able to brush your teeth, but you'll need to avoid the incision site to avoid damaging it. Your dentist will let you know when it's okay to start brushing that area. Meanwhile, swishing with the salt water solution mentioned above will help to rid the mouth of any excess bacteria.
Using a Cold Pack – To help with any swelling, you can use a cold pack in 20-minute intervals. Between the applications, be sure to wait 20 minutes before re-applying. This should only be done for the first 24 hours, though.
Long Term Care for Your Dental Implant
Your dental implant, cared for properly, could last you for a lifetime. The best ways to ensure that are to do the following:
Visit Your Dentist – Maintaining semi-annual visits to your dentist for cleanings and checkups will ensure that any harmful plaque and tartar that could contribute to gum infection are removed. These visits also allow your dentist to monitor the condition of your implant and permanent fixture.
Practice Excellent Oral Hygiene – Another valuable foe in the war against malevolent bacteria is your oral hygiene. By brushing and flossing (where applicable) at least twice daily, you'll be able to protect your oral cavity from the decaying effects of bacteria, which translates into a longer lasting implant.
With your full restoration, you'll once again be able to eat the foods you love, to speak clearly and to smile with confidence. So to get the ball rolling on changing your life, reach out to your dentist in Flint today.
About the Author
Dr. Chitra P. Naik earned her dental degree from the University of Pennsylvania School of Dental Medicine and has since gone on to provide quality care for over two decades. She remains just as passionate about helping her patients today as she was when she first opened her practice. To stay abreast of the latest advancements in dentistry, Dr. Naik maintains membership with several professional organizations and can be reached for more information through her website.
Comments Off

on How to Care for Your Dental Implants in Flint After Your Surgery
No Comments
No comments yet.
RSS feed for comments on this post.
Sorry, the comment form is closed at this time.