March 4, 2016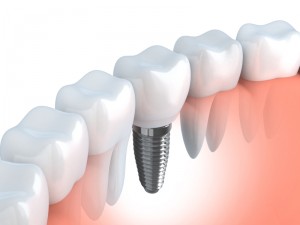 Dental implants are an excellent way to resolve missing teeth to restore your beautiful smile. As an alternative to dentures, implants are the next closest thing to mimic your own natural teeth, offering amazing chewing ability and a complete smile. Advancements in dentistry now allow you to benefit from various types of implants depending on your exact needs. With so many options available, it can be difficult to determine which will work best for you and the difference between each type. Dr. Chitra Naik provides dental implants in Flint MI. As a dental implant dentist, she answers some key questions about implants to help you understand your options.

What are dental implants?
Dental implants are a restorative procedure that involves surgically inserting titanium posts into the gum and jaw bone. These posts act as the tooth root to anchor prosthetic teeth into place. There are various ways these implants can be used depending on the number of teeth you're missing, however, all forms allow you to permanently replace missing teeth without the slipping and discomfort of traditional dentures.
What types of implants are available?
There are a number of different implants available depending on your exact needs. If you're missing one tooth, just the one tooth can use an implant. If you're missing all of your teeth on one or both jaws, full implants can be placed using a set number of posts. Or, you can also have fixed dentures or bridges inserted to fill the space for more than one missing tooth. For those who do have multiple missing teeth but aren't missing all of their teeth, the fixed dentures and bridges won't impact the surrounding teeth.
How do I know if I am a candidate for dental implants?
To determine if you're a candidate for dental implants, you'll need to visit your Flint dentist. While implants are very effective and successful, those with certain conditions may not be candidates for implants, such as those with gum disease. The ideal candidate must have healthy gums, bones, and no serious medical issues.
How long does dental implant surgery take?
The length of the surgery varies depending on how many teeth need to be restored and they type of implant being used. In most cases, dental implants take several months because you'll need to visit an oral surgeon to insert the posts. Then, your mouth must be fully healed before your implant dentist can insert the prosthetic teeth. However, in some cases, same day implants can be used.
How can I choose the best implant dentist?
Since dental implant surgery is a fairly invasive procedure, you need to choose a dentist who specializes in dental implants. Dr. Naik provides dental implants in Flint MI due to her specialized training in restorative dentistry. With a Doctorate of Dental Medicine, she has the knowledge, experience, and credentials needed to complete dental implant procedures.
If you're ready to restore your smile with dental implants, contact Dr. Naik today for a consultation. She'll help you determine the best implant procedure to meet your needs.
No Comments »
No comments yet.
RSS feed for comments on this post.
Leave a comment