November 11, 2016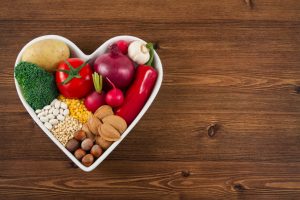 Most of us understand that eating a balanced and nutritious diet is good for our bodies, however did you know that it's also good for your oral health? It's true! There are actually many foods that promote good oral health for various reasons such as the vitamins and nutrients they offer. Dr. Chitra Naik is here to offer some tips on what you should eat to help protect your teeth. Your premiere dentist in Flint discusses foods that promote optimum oral health.
Foods Containing Calcium and Phosphorous
Your teeth are covered in enamel, which is made from minerals. There are many foods and beverages that break down and erode your tooth enamel, so it's important to eat foods that help it to re-mineralize. Foods high in calcium and phosphorous can help fortify your teeth. For additional calcium look for:
Yogurt and milk
Seafood
Tofu
Almonds
Hard cheeses
For extra phosphorus, you should choose:
Fish
Red meat
Pumpkin seeds
Eggs
Tofu
Broth
Foods That Are High in Vitamins
Next we need to find foods that can deliver the vitamins that your teeth need. Vitamin D helps your body better absorb calcium, which strengthens your teeth. For vitamin D choose fish, egg yolks, or cod liver oil.
Vitamin C helps fight periodontal (gum) disease by reducing inflammation in your body and helping produce more collagen, which is a protein that helps fight gum disease. To acquire more vitamin C, eat bell peppers, oranges, kiwi, strawberries, broccoli, and kale.
Antioxidants
We know these super stars are great for protecting our bodies, but how do they help oral health? Antioxidants fight against the bacteria that cause inflammation, infection, and gum disease. Foods such as apples, berries, grapes, raisins, nuts, and beans help protect your gums and soft tissues from cell damage and infection.
Eat More Raw Vegetables
Eating crunchy, raw veggies and fruits such as celery, apples, cucumbers, and carrots is good for your teeth and your oral health because chewing these foods increases your saliva flow, which helps to wash away food debris and neutralize bacteria in your mouth. The texture of these foods is also naturally abrasive, which works to clean and scrub the plaque and other food particles from your teeth.
Because we now understand the link between periodontal disease and your overall health, there has never been a more important time to take charge of your oral health. Eating a nutritious and balanced diet truly benefits your oral health and your overall health and well being. We hope this helps to give you a guide on what to eat, and we encourage you to call our office with any questions and to schedule your next dental appointment.
Comments Off

on Your Dentist in Flint Discusses Foods That Promote Optimum Oral Health
No Comments
No comments yet.
RSS feed for comments on this post.
Sorry, the comment form is closed at this time.