July 6, 2021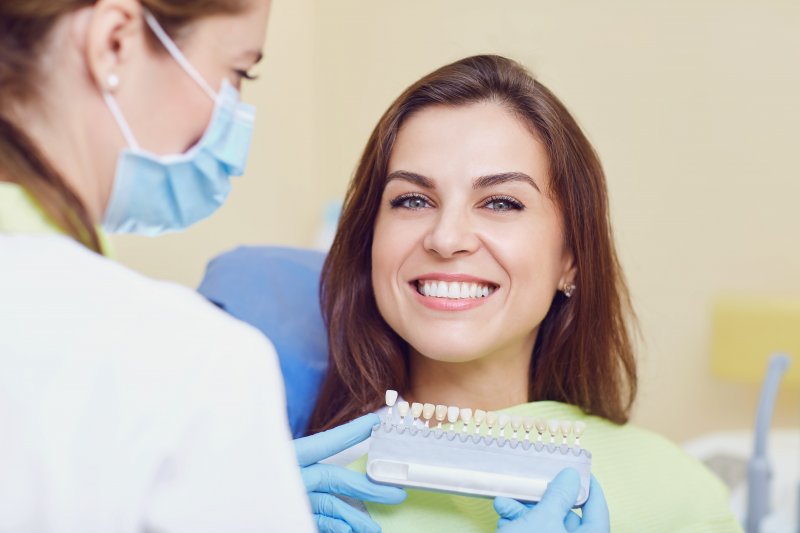 After your routine exam, your dentist informs you that you need either a dental crown or filling. Now, you might have a few questions about the two restorative services. Are they interchangeable? Are they used for the same purpose? It may surprise you to learn that while they're both considered restorative treatments, they each serve a unique purpose. Read along as we discuss the differences between a crown and a filling.
Dental Crowns
Dental crowns, also known as caps, are usually made of porcelain or ceramic material. They're custom-made to fit over an entire tooth from the gum line up to its chewing surface. Dentists typically recommend a crown when a tooth is severely damaged from trauma or decay – or if the entire structure is compromised.
This restoration is used to preserve teeth with significant decay, but have viable roots. They do not require special care beyond what's already recommended (i.e., brushing your teeth twice a day and flossing daily). Crowns can last anywhere between five to fifteen years, depending on oral hygiene and personal habits.
Dental Fillings
Usually, dental fillings are used for patients with minor damage, such as a chip or cavity on their tooth. The flawed area is typically "filled in" to prevent decay and bacteria from getting in. For example, with cavities, your dentist might drill around the tooth to remove the infected portions and fill it with amalgam, porcelain, composite resin, or gold.
Fillings do a great job at sealing the tooth – but they fail to provide extra structural stability to prevent further splitting or fractures. They're also an additional treatment option that can help improve the appearance of your teeth. They can be used to fill in gaps, cover cracks, and even improve the shape of your tooth!
What's the Difference?
So, what's the difference between dental crowns and fillings? Basically, crowns are used for teeth that have sustained an injury to the structure of the tooth. Conversely, fillings are used for chips and cavities to help keep bacteria away and prevent the tooth from decaying. In most cases, fillings as a treatment before needing dental crowns.
In a nutshell, even though both dental crowns and fillings can correct damaged teeth, they offer two completely different services. If your dentist recommended one of these treatments, make sure you get your tooth repaired right away to restore a healthy, beautiful smile!
About the Author
Dr. Chitra P. Naik has provided patients in and around Flint, Michigan with high-quality, compassionate, and personalized dental care since 1995. She earned her Doctor of Dental Medicine at the Pennsylvania School of Dental Medicine. If you have cavities, Dr. Naik is proud to offer tooth-colored fillings as a non-toxic, biocompatible, restorative solution. To schedule an appointment, visit our website or call (810) 235-5422.
Comments Off

on Dental Crowns and Fillings – What's the Difference?
No Comments
No comments yet.
RSS feed for comments on this post.
Sorry, the comment form is closed at this time.