December 9, 2021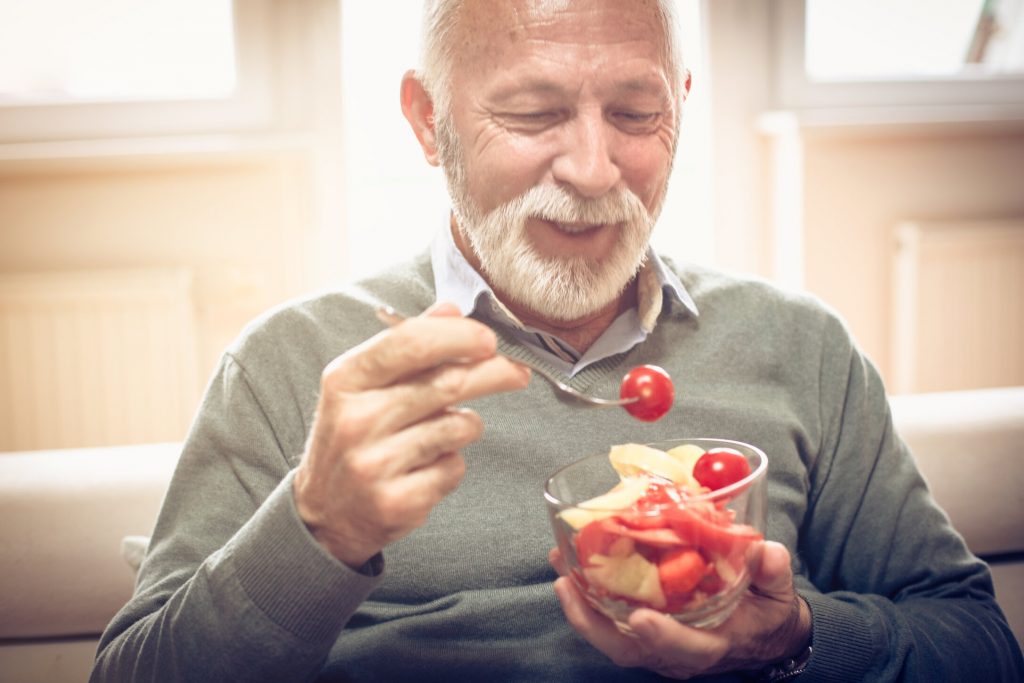 For those missing many or all of their teeth, dentures are a common way to fill out one's smile and regain some of their bite power. Though they offer several benefits to wearers such as maintaining facial structure, it can take some time to get used to eating with them. Read on to learn four tips that will help you get used to eating with dentures in Flint.
Tip #1: Go Slow
As you begin to get used to eating with your new replacement teeth, start out slow by chewing on both sides of your mouth and only consuming soft foods. There are several soft foods that won't lead to additional stress on your gums, including:
Cooked or pureed fruits and vegetables like applesauce
Cooked cereals like porridge, grits, and oatmeal
Broths and smooth soups like tomato bisque
Mashed potatoes or other mashed veggies
Pudding, gelatin, or low-fat yogurt
Smoothies, juices, and milkshakes
Scrambled eggs
Tip #2: Practice
Once you start to get used to eating with dentures, you can begin easing your way back into eating firmer foods. Eat small portions and cut your food into easy-to-chew pieces. Practice eating firmer foods at home so you'll know the proper way to chew your food when you go out with friends or family. ​Continue chewing on both sides of your mouth, and avoid sharp or hot foods.
Tip #3: Bite Carefully
When you bite down on foods, use your canines instead of your front teeth. If you bite down on foods with your front teeth, this will make your dentures move around. As a result, your gums become sore and uncomfortable.
Tip #4: Foods to Avoid
Eventually, you will completely adjust to eating with dentures. At this point, you should no longer have issues eating most foods. Even so, there are a few things that may still prove to be difficult to chew, including:
Hard fruits and vegetables like corn on the cob, carrots, and apples
Stringy or tough meats like brisket
Crackers and crusty breads
Sticky candies and gum
Crunchy peanut butter
Nuts and popcorn
The most important thing to remember about getting used to eating with dentures is to take it slow. Before you know it, you'll be back to eating some of your favorite foods with no issue and enjoying your new smile to the fullest!
About the Practice
If you live in the Flint area and are interested in replacing missing teeth with dentures, you've come to the right place. Dr. Chitra P. Naik and her talented team of dental health professionals can help you fill out your smile and get back to living your life to the fullest. They can also answer any questions you have and provide guidance on how to adjust to eating with your new teeth. For more information on eating with dentures or to set up an appointment, call their office at (810) 235-5422 or visit their website.
Comments Off

on 4 Tips to Get Used to Eating with Dentures
No Comments
No comments yet.
RSS feed for comments on this post.
Sorry, the comment form is closed at this time.