July 22, 2015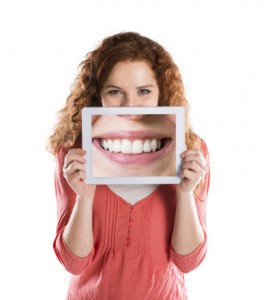 A dentist can only do so much when it comes to maintaining your dental health. At the end of the day, you're the one who is responsible for keeping your mouth clean and healthy. Keeping periodontal disease at bay is very important, and maintaining good dental habits will go a long way in fighting off signs of periodontal disease. Flint dentist, Dr. Chitra Naik, is a lot more than just a dentist; she's an educator for good dental health and how to obtain the cleanest and most healthy mouth possible. Our dental office in Flint, MI cares about how your smile looks and feels. Here are some tips on how to keep your smile as bright and beautiful as it can possibly be.
Dental Health At Home
It all starts at home. Don't believe us? Richard H. Price, DMD, spokesperson for the American Dental Association and a former clinical instructor at the Boston University Henry H. Goldman School of Dental Medicine (a.k.a. this guy knows what he's talking about), says regular home care should include daily brushing and flossing. His advice? "Brush thoroughly, at least twice a day, once in the morning and once in the evening before going to bed. Be sure to floss at least once a day. I do it after every meal when I can." Practicing good dental hygiene isn't rocket science; it's really easy.
Here are some basic principles to follow:
Spend at least three minutes brushing your teeth twice a day. To ensure you're spending enough time on your oral care routine, try using a timer.
Use floss at least once a day every day to clean between your teeth. Food particles love setting up camp in between your teeth, and bacteria can run roughshod over your teeth.
Buy ADA-approved dental cleaning tools and toothpaste.
Poor Oral Health Consequences
Think of your body like a machine; every part is important. If one fails, the system as a whole will suffer. Your mouth is the same way and affects more of your overall health than you'd think. Not practicing good dental hygiene can drastically affect your oral health, but your wellbeing is put at risk as well.
Possible risks include:
Heart disease/stroke
Dementia
Respiratory problems
Cancer
Diabetes
Premature birth
We're not here to scare you, we just want you to realize how important maintaining good oral health is for your overall health. Practicing good dental habits will work out in the long run.
Schedule Your Appointment with Your Dentist in 48532
Our Flint dental office would be honored to serve you for all your dental needs. Keeping infection and bacteria at bay is what we do best, and we can help you, too. Schedule an appointment – we serve everyone in Flint, MI as well as Burton, Flushing, Mt Morris, Swartz Creek, Goodrich and beyond.
No Comments »
No comments yet.
RSS feed for comments on this post.
Leave a comment