June 8, 2016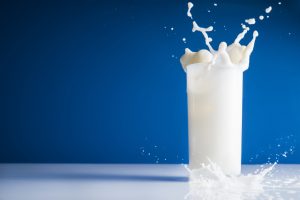 As your trusted dentist in Flint, I've got a real interest in keeping your smile healthy and strong — and a big part of that is helping you to prevent problems like decay and infection before they begin. To that end, I want to share an important study regarding your tooth enamel and a common beverage you may or may not be using to your smile's advantage: milk.  
How Milk Protects Your Teeth from Cavities
If you've got a sweet tooth, you need to know how milk can help protect your smile from cavities. Researchers at the University of Illinois at Chicago's School of Dentistry found that drinking milk after consuming sugary cereal reduced the acidity of plaque on the teeth compared to water and apple juice. Read more about the study here.
So what does this research mean for you? It means that drinking a glass of milk after your dessert — whether you prefer whole fat, 2 percent or fat-free milk — can help to protect your tooth enamel from developing cavities, or caries, the holes in tooth enamel that must be filled to restore dental health. That's because the sugars present in sweet treats combine with the bacteria and plaque present on your teeth to create harmful acids that cause dental cavities — but milk helps reduce the acidity of this plaque, for reduced risk of cavities and gum infection.
Develop a Milk-Drinking Habit for Healthier Teeth and Gums
This research suggests it's not only about what you eat — it's also about when you eat it. Order matters when it comes to your dental health. Make a habit of drinking milk after you indulge in cupcakes, cookies, chocolate, or whatever your dessert of choice is to enjoy stronger, healthier teeth and gums.
Additional Tips for Good Oral Health
In addition to adding a glass of milk after your next dessert, don't forget these other dental hygiene tips.
Brush your teeth for two minutes, after each meal or at least twice a day. Set a timer if you have difficulty reaching the two minute mark every time.

Floss your teeth gently every day to remove the plaque, bacteria, and food particles your toothbrush leaves behind.

Visit your dentist every six months for a preventive checkup and cleaning to remove plaque and tartar buildup and check for signs of cavities and gum disease.

Stop smoking or using tobacco of any kind.

Eat a healthy, balanced diet with nutrients from a variety of sources.
Questions? Contact Us Today!
If you've got questions about milk and your dental health, let us know in the comments below! And if it's been more than six months since your last visit to the dentist, don't forget that regular preventive care is important for healthy teeth. Contact us to schedule your appointment today!
Comments Off

on How Milk Helps Your Teeth Stay Strong
No Comments
No comments yet.
RSS feed for comments on this post.
Sorry, the comment form is closed at this time.