January 10, 2019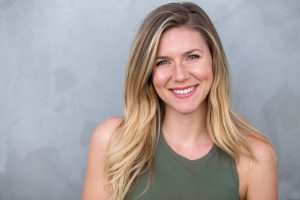 Your smile flaws could be hindering you from more than just the confidence to pose for photos. Studies show that the condition of your teeth is one of the first things a person will notice about you. That means that any blemishes could amount to a poor first impression and maybe even a lost opportunity for career advancement. Thankfully, porcelain veneers in Flint provide an excellent and relatively fast way to beautify your smile and leave you feeling like a brand-new person. Read on to learn about the process!
What are Porcelain Veneers?
Porcelain veneers are thin shells that are typically made from ceramics, which closely mimic the appearance and light-reflecting properties of your other teeth. Their custom, sleek design, allows them to fit directly over the teeth that occupy the smile zone so you can enjoy the confidence that you've been missing.
Here are the usual steps taken to complete the two-visit process:
A thin layer of enamel is removed to make room for the veneers.
Bite impressions are then captured and used to create a treatment plan customized to meet your smile needs.
The plan is sent to an in-network lab that will fabricate your permanent veneers. Meanwhile, you'll be fitted with a temporary set to protect the exposed area of your teeth.
When the final set is ready, you'll be invited back to your dentist's office to have them bonded, shaped and shaded, if needed.
You'll leave looking and feeling like a brand-new person, but before any work is done, you'll first need to meet with your dentist for a consultation.
Why the Consultation is So Important
The initial visit is vital to you having the healthiest and most successful procedure possible. It will allow your dentist to examine the current condition of your mouth, teeth and gums to determine whether you are a good candidate for veneers.
This is also an opportunity for you to ask any questions you may have about the process and to discuss your desired look with your dentist.
What Flaws Can Porcelain Veneers Address?
Porcelain veneers can mask such flaws as teeth stains, gaps, misalignment, crowding and crookedness through the magical process of placing the slender, ceramic shells. Once in place, the veneers will leave you looking like you've always had a perfect smile.
An added perk is that the high-grade porcelain used is resistant to staining. So as long as you maintain proper oral hygiene and visits to your dentist in Flint, you'll have a dazzling image that will leave you compelled to smile even more!
About the Author
Dr. Chitra P. Naik earned her dental degree from the University of Pennsylvania School of Dental Medicine, and for over 20 years, she has provided only the highest quality dental care. To stay abreast of the latest changes in the dental world, Dr. Naik maintains professional membership with such organizations as the Michigan Dental Association and the Genesee District Dental Society. She helps patients enjoy beautiful new smiles by placing porcelain veneers at her private practice, and she can be reached for more information through her website.
Comments Off

on Smile Flaws? Address Them with Porcelain Veneers in Flint!
No Comments
No comments yet.
RSS feed for comments on this post.
Sorry, the comment form is closed at this time.