April 12, 2021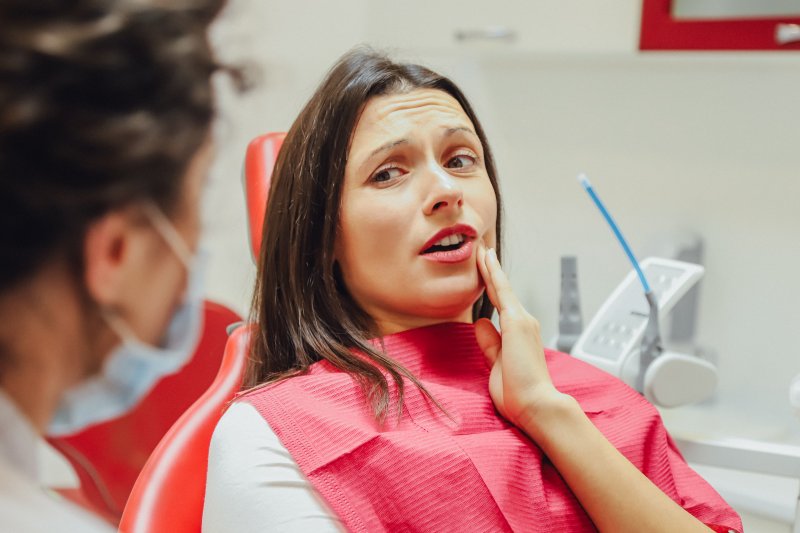 "The decay is severe enough that you need a root canal." If you recently heard these words come from your dentist, you're not alone. Many individuals who discover they need this type of procedure often wish they could turn back time and take better care of their teeth. The reality, however, is that an infection exists inside your tooth and without proper care, it can lead to serious and dangerous consequences. A local dentist shares why you shouldn't put off your root canal procedure and instead, getting it taken care of right away.
The Reasons You Might Need a Root Canal
Although it's preferred to hear your dentist recommend a dental filling or crown for your damaged or decayed tooth, the reality is that this type of procedure may be necessary if you are experiencing one of the following problems:
A broken tooth is affecting the innermost layer and root of your tooth
Decay has spread beyond the enamel and dentin layers and has reached the pulp of your tooth
A serious infection (abscess) that is damaging your tooth and bone
The Consequences of Avoiding Root Canal Treatment
While you might be thinking, "It can't be that serious," the truth is if your dentist is recommending a necessary root canal, it is that serious. By choosing to undergo this procedure, you are actually working to save your natural tooth from possible extraction. Not to mention the potential health problems you can dodge by taking care of your decayed or damaged tooth. However, if you think putting it off a few months won't be a big deal, here are just a few of the consequences you might face:
Intense pain
When decay or damage reaches the pulp layer, which houses the nerves and blood vessels of your tooth, it becomes exposed to outside elements that can cause inflammation and intense pain. An over-the-counter pain reliever will be unlikely to help much.
Infection
If you are fortunate your tooth has not yet developed an infection, it certainly can if you put off your root canal. Should an abscess form, it can damage the bone and become life-threatening if it enters your bloodstream. The infection can travel to various parts of your body, especially your brain. It can also cause septicemia, which is an infection in the blood, and it can block your airway, making it difficult to breathe.
Why You Don't Need to Be Afraid
If the reason you're neglecting your root canal is out of fear, you should remember there is really nothing to be scared of. Your friends or family members may tell you about their experience, but before you fall victim to misinformation, know these few things:
Root canals are common procedures that dentists perform regularly
When performed by a trusted and licensed professional, root canals have a high success rate
You will receive anesthesia and oral sedation to remain pain-free and fully relaxed during your procedure
The cause of your pain is the infection, not the surgical procedure. A root canal is actually designed to eliminate the discomfort
Now that you know more about root canals and the dangers of putting them off, it's time to take control of your oral health and ensure a brighter future for your smile.
About the Author
Dr. Chitra Naik has more than 25 years of experience helping the residents of Flint, MI, and its surrounding communities achieve healthier smiles. Studying dentistry at the Government Dental College in Mumbai, India, she moved to the United States to pursue her Doctor of Dental Medicine degree at the Pennsylvania School of Dental Medicine. Using endodontics to help individuals suffering from severely decayed or damaged teeth, she can repair smiles and help her patients avoid possible extraction. If you are suffering from intense pain and believe you might benefit from a root canal, contact us at (810) 235-5422.
Comments Off

on "I Think I'll Wait:" The Dangers of Putting Off a Root Canal
No Comments
No comments yet.
RSS feed for comments on this post.
Sorry, the comment form is closed at this time.