July 2, 2014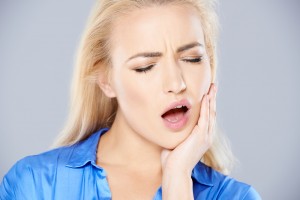 When you think of the dental procedure known commonly as a "root canal," what is the first thing that comes to mind? Many patients think immediately of a treatment that is both exceedingly painful and immensely complicated, fearing multiple appointments and a hefty bill. Fortunately, none of these are true today. Root canal treatment, known as endodontic therapy, has come a long way over the past few decades, allowing patients to receive the care they need without the fear. At the office of Dr. Chitra P. Naik in Flint, MI, our team performs root canal therapy only when absolutely necessary, helping patients with root infections preserve the integrity and health of their natural teeth.
Why Do I Need a Root Canal?
Any dental pain should be assessed as soon as possible in order to rule out the possibility of a serious condition. An exam with Dr. Naik will help determine whether or not the tooth pain you are experiencing is caused by an infection, as well as aid in the development of a customized treatment plan. If your tooth root is infected, the diseased pulp within must be removed so that the canal may be thoroughly cleaned. After all traces of infection have been eliminated the canal will be filled and the tooth will typically be capped with a custom-made, aesthetically pleasing crown. You'll finally be free of pain and your smile will look better than ever.
Though an exam by Dr. Naik is the only way to be sure if root canal therapy is necessary, there are some things that you can be aware of at home as well. Keep an eye out for the following, and call us immediately if any of these factors pertain to you:
Inflammation and/or redness in the gum tissue surrounding a specific tooth
Tooth pain that does not subside with regular oral hygiene care (brushing and flossing)
The formation of an abscess
A tooth that becomes darker than the rest (usually gray)
Unexplained increase in sensitivity to hot or cold
Schedule Your Consultation Today
Do you suspect that you or someone in your family may be suffering from a tooth infection? If so, time is of the essence and we urge you to contact our office today. Though prevention is certainly the best medicine, timely treatment of a serious dental issue is the next best thing. Dr. Naik and her caring staff look forward to helping you find lasting relief from tooth pain and infection with our comprehensive array of general, restorative, and endodontic dental solutions. Our family-friendly office happily serves patients from Flint, MI and the surrounding areas, including Davison, Flushing, Ortonville, Fenton, and beyond.
No Comments »
No comments yet.
RSS feed for comments on this post.
Leave a comment