May 2, 2014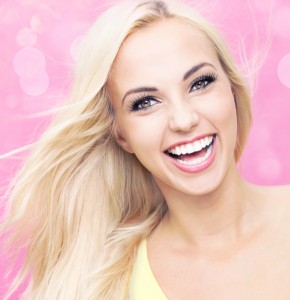 Healthy, white teeth are the fundamental building blocks of a beautiful smile. If your teeth are flawed by common issues like yellowing, stains, or other discolorations, you may find that you don't feel like smiling all too often in social and professional situations. Fortunately, professional teeth whitening services from Dr. Chitra P. Naik can help you once again smile with confidence. Our family-friendly dental practice in Flint, MI offers a variety of cosmetic dentistry services, including teeth whitening treatments that fit your lifestyle.
Why Choose Professional Teeth Whitening?
Over time, the enamel of our teeth begins to show the signs of wear and tear in the form of yellowing. The result is a lackluster smile that can make you look years older than you actually are, negatively affecting your self-confidence and self-image. At the office of Dr. Chitra P. Naik, we believe that everyone deserves a gorgeous, healthy smile that they can feel proud of. That's why we offer two teeth whitening options to our patients in Flint and the surrounding areas: in-office teeth whitening and take-home whitening kits.
Our in-office teeth whitening treatment effectively lifts years of stains in a single visit, all while you sit back and relax in one of our comfortable dental chairs. Even deep, set-in stains from tobacco, coffee, tea, and wine can be erased, revealing a radiantly white smile in two hours or less. For patients who would rather whiten their teeth in the comfort of their own homes, Dr. Naik also offers take-home teeth whitening treatments. Zoom! Whitening at-home kits allow you to revitalize your smile on your own schedule. Whatever your cosmetic dentistry needs, our team offers a superior method of rejuvenating and transforming your smile for the better.
Schedule Your Appointment Today
Why wait another day to enjoy a beautiful, flawlessly white smile? Spring is here and summer is right around the corner, and you deserve to have a gorgeous smile that you're confident in showing the world. Contact our office in Flint, MI today and reserve your appointment. Our practice also happily serves patients from nearby areas, including Fenton, Flushing, Davison, Ortonville, and throughout Michigan. We look forward to working with you to achieve your whitest smile!
No Comments »
No comments yet.
RSS feed for comments on this post.
Leave a comment