October 22, 2018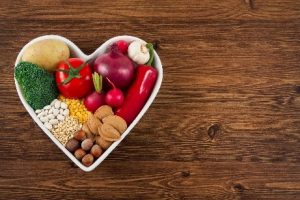 Are you ready to invest in your confidence by revitalizing your smile with professional teeth whitening? That is great! You have made an excellent decision to drastically improve the appearance of your enamel while gaining long-term results. Your dentist can get your teeth several shades whiter with an in-office whitening treatment. However, to protect your investment, there are certain foods and products that you should avoid for the first 24 to 48 hours to allow for the mineral to reconstruct the pores.

Stain Causing Foods and Drinks: After your whitening session, do not consume any foods or drinks that are darkly pigmented, such as coffee, tea, berries, or wines.
Avoid Alcohol and Tobacco: Alcoholic drinks and tobacco products can adversely affect the teeth whitening process.
Certain Vegetables: It is best to avoid certain vegetables, like sweet corn, carrots, green beans, and skinned potatoes that are not boiled because they can become trapped in the pores of the teeth.
Fruits: If you plan to eat fruit, it is best to choose bananas because others can leave behind acid, which can damage your teeth where the whitening agent was applied.
Medications: Anti-bacterial medications, like tetracycline, should be avoided if possible because it can lead to blotching of the teeth.
Cereals: Do not eat any cereals other than rice to prevent any tooth sensitivity that may occur.
Brown Breads: To prevent an interference with the progress of the treatment, it is best to only eat white Pita bread.
Salad Dressings and Sauces: Many salad dressings and sauces are acidic or darkly pigmented, which can cause the results of the whitening treatment to be unsuccessful.
Fatty Foods and Sweets: It is best to avoid fatty foods and sweets for a couple of days after the whitening treatment to ensure that you achieve the best results possible.
Cold Foods: Your teeth may be sensitive for a couple of days after your treatment. To avoid any discomfort, it is best to evade any drastic temperatures, including hot or cold foods.
Acidic Foods: Acidic foods tend to increase the pH levels in your saliva, potentially causing destruction to your teeth while also causing sensitivity.
Protect Your New Smile
To ensure your results last, it is best to limit the above foods as much as possible, even weeks after your treatment, as they can lead to discoloration. However, if you cannot avoid them, be sure to brush your teeth as soon as possible afterward. If you do not have a toothbrush handy, rinse your mouth with water to protect your investment.
About Dr. Chitra P. Naik
Dr. Chitra Naik earned her Doctorate of Dental Medicine from the University of Pennsylvania School of Dental Medicine. Since 1995, she has provided high-quality dental care to the community. In addition to general dentistry, she offers many specialty services, including cosmetic dentistry. If you are ready to invest in your smile with professional teeth whitening treatments, contact us today to schedule your consultation. We look forward to helping you achieve a radiant smile.
Comments Off

on What Foods Should I Avoid after a Teeth Whitening Treatment?
No Comments
No comments yet.
RSS feed for comments on this post.
Sorry, the comment form is closed at this time.