December 16, 2014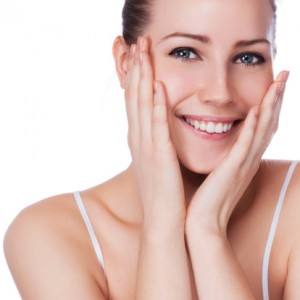 Do you often awaken in the morning with a splitting headache? Perhaps you suffer from persistent pain in your jaw, face, neck, and shoulders. Though you may not be aware of it, you may be affected by a condition known as temporomandibular joint disorder, or TMJ dysfunction. This condition is responsible for a variety of unpleasant symptoms, and it can lead to lasting damage to the joints that allow your jaw to move freely. At the Flint, MI dental practice of Dr. Chitra P. Naik, we offer a wide selection of preventive dentistry solutions, including TMJ therapy.
How Do I Know if I Need TMJ Therapy?
TMJ disorder is characterized by the repetitive, subconscious clenching of the jaws. It may be accompanied by bruxism, or teeth grinding. The muscles, nerves, and cartilage discs of the temporomandibular joint (TMJ) grow irritated and damaged over time due to the constant pressure exerted by the jaw.
A one-on-one consultation with Dr. Naik will determine the underlying cause of your pain, marking the beginning of a journey toward improved comfort and oral health. While this careful evaluation is the only way to definitively diagnose TMJ disorder, there are some common symptoms that you can keep an eye out for at home. Patients suffering from TMJ disorder typically report experiencing one or more of the following symptoms on a regular basis:
Pain that originates in the jaw and radiates throughout the face
A clicking or popping sound or sensation when opening and closing the mouth
A difference in the way your upper and lower teeth fit together
Jaw that becomes locked in one position
Pain while yawning or chewing
Frequent headaches, often accompanied by sensitivity in the temple and sides of the skull
Sore, achy, or strained feeling in muscles of the neck, shoulders, and back
In order to relieve you of the pain and potential damage caused by teeth clenching, Dr. Naik may provide you with a custom-fitted oral appliance. This comfortable splint is typically worn at night or whenever you tend to clench your jaw the most. The majority of patients recognize an improvement in their level of comfort within days of using their appliance. We want to help you experience the same kind of relief.
Schedule Your Consultation Today
Do you suspect that you may be suffering from TMJ disorder? Don't spend another day suffering with the discomfort and aching pains associated with teeth clenching; contact our office today to schedule your visit with Dr. Naik and her caring, compassionate team. Dr. Naik will perform a full assessment of your teeth, gums, and jaw to determine the cause of your symptoms and recommend a treatment plan that best suits your needs, lifestyle, and budget. Conveniently located in Flint, MI, our state-of-the-art dental practice warmly welcomes families from throughout the surrounding areas, including Flushing, Fenton, Ortonville, Davison, and beyond. We genuinely look forward to serving you!
No Comments »
No comments yet.
RSS feed for comments on this post.
Leave a comment