May 4, 2018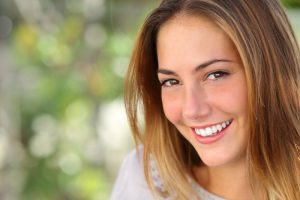 If you've never had surgery before, you may be nervous or concerned about how to prepare, including for oral surgery. Of course, your dentist in Flint is well-aware that many patients aren't used to needing oral surgery, and that's okay. There are ways to stay proactive prior to your surgery to avoid any complications, as well as ensure as quick a recovery as possible.
To prepare for oral surgery, you'll want to plan a ride with a family member, know what to expect in aftercare, and more!
Tip #1: Discuss the Surgery with Your Dentist
If you feel uncomfortable asking questions about your treatment, don't! When your dentist gives you a breakdown of what to expect, that's your moment to ask any questions you may have. Don't worry about sounding silly when asking, your dentist is always prepared to help put you at ease. During this discussion, you should also mention any new medications you are taking or conditions you've been diagnosed with. This way, your dentist can better cater the treatment to your needs.
Tip #2: Organize Aftercare
Medications like local anesthesia make it dangerous to operate vehicles or perform regular daily activities for 24 to 48 hours after the treatment is complete. That means you'll need a family member or close friend to drive you too and from the appointment. You don't want to be operating a vehicle while your reflexes are impaired.
You may also want to plan for them to aid you at home, depending on the complexity of the operation. If you have children, make sure they have proper supervision as you recover.
Tip #3: Eating, Drinking, and Smoking
Typically, patients should not eat or drink anything 8 to 12 hours before a surgery. You can also not smoke or use any tobacco 12 hours prior to surgery and for 24 hours after the surgery. This is because tobacco affects the healing process. For patients new to surgery, your dentist will heavily emphasize these points.
Tip #4: Know What to Wear
Most patients don't consider their outfit prior to oral surgery, but wearing clothes that are loose-fitting and comfortable can make a big difference, especially for surgeries that will take a long time. Furthermore, avoid wearing jewelry as you'll likely need to remove it prior. Avoid wearing contacts which can easily dry out when your eyes are closed. Long hair will need to be tied back and strong-smelling perfumes, colognes, or body sprays should also be avoided to prevent distracting your dentist.
Tip #5: When It's Time to Reschedule
If you are experiencing flu symptoms or other conditions that may interfere with surgery, reschedule it for another day. The last thing you want to do is make your oral surgery in Flint more difficult than it needs to be. If you have mild symptoms, take an antihistamine prior and let your dentist know.
Have more questions on preparing for an oral surgery? Schedule an appointment with your dentist in Flint to stay prepared!
About the Author
Dr. Chitra P. Naik earned her DMD degree from the University of Pennsylvania School of Dental Medicine. She thoroughly evaluates every patient before performing surgery and works with them to help them be as prepared as possible. To learn more about the practice, contact her through her website.
Comments Off

on Your Dentist In Flint Helps You Prepare for Oral Surgery
No Comments
No comments yet.
RSS feed for comments on this post.
Sorry, the comment form is closed at this time.