January 8, 2016
This will likely come as no surprise, but teeth whitening is the most popular cosmetic dentistry service available. Even those patients who maintain the strictest oral hygiene routines notice staining and discoloration over time because the foods and drinks we consume every day are the main contributor to dental staining. While brushing, flossing, and twice a year professional cleanings go a long way to keeping teeth pearly white, patients who are interested in brightening their smiles may wish to consider professional teeth whitening. Our team offers custom teeth whitening plans to whiten smiles up to ten shades.
(more…)
June 17, 2015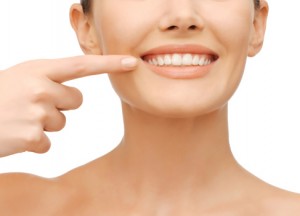 No matter what you look like, there's probably something about yourself you wish was different. Longer legs, straighter hair, greener eyes. If the thing you want to change is your smile, maybe it's time you did. Thanks to innovations in cosmetic dentistry, a brilliant smile isn't just for movie stars. Whatever your dental esthetic needs, Dr. Chitra Naik will work to give you the smile you want. Chipped, cracked, stained or missing teeth, at our convenient Flint, MI office, we can put a celebrity smile on your face. Call to schedule a cosmetic dentistry consultation today.
Why Dr. Naik
Dr. Naik has 20 years of experience serving the Flint, MI community. With years of dental experience and training, Dr. Naik offers all of the services available at larger dental practices in a warm, welcoming setting. We get to know each of our patients personally so we can support their oral health goals and provide them superior care. At your two annual checkups, Dr. Naik takes the time to ensure you are getting the most out of your dental health care. Screenings for bruxism, gum disease, TMJ, and oral cancer ensure your continued whole mouth health. Our office believes that all dentistry is cosmetic. Your smile is the first thing many people see, and it should be beautiful. Our preventive and restorative dentistry services will correct not just dental function, but also dental esthetics.
Cosmetic Dentistry Services
In order to offer her patients the highest level of dental care, Dr. Naik provides a full range of cosmetic dentistry services to beautify your smile. When we feel good about ourselves, our health improves. There is scientific research that shows self-confident people have more energy, take fewer sick days from work or school, and are at a reduced risk for high blood pressure, cholesterol and stroke. It's important that you feel good about yourself from the inside out, but it never hurts to start with a smile. If you've ever had the pleasure of reading If You Give a Mouse a Cookie or other such circular tales, you know that actions can have a ripple effect. Maybe if you're happy with your smile, you'll smile more. If you smile more, maybe you'll be happier. If you're happier, maybe you'll feel better about yourself, and so on and son on. If you want to achieve a brilliant smile despite any cracked, chipped, crooked or missing teeth, we have cosmetic dentistry options to put a smile on your face, and maybe make you smile more which might make you happier.
Our cosmetic dentistry services include:
Teeth Whitening – We offer both in office and at home options for your convenience.
Porcelain Veneers – A minimally invasive option to restore your smile without extensive restoration.
Bonding and Shaping – The perfect choice if you want to cover minor cracks or discoloration in your smile.
During a cosmetic dentistry consultation, Dr. Naik will examine your teeth, and desk what your cosmetic goals are. You will work with her one on one to develop a smile makeover plan that fits your schedule and budget and leaves you with a beautiful smile.
For More Information
If you want to find out more about our excellent cosmetic dentistry services, or any of dental health care treatments we offer, call to schedule an appointment today. You don't have to live with a smile you don't love. Let Dr. Naik give you a smile you'll love for life. Our Flint, MI office welcomes patients from surrounding areas including Grand Blanc, Burton, Mount Morris, Clio, and Swartz Creek.
November 10, 2014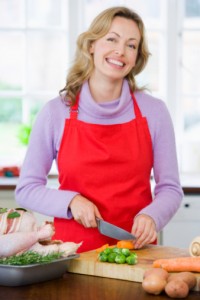 The holiday season is the time of year we celebrate giving and sharing. Among the most precious gifts we can give our loved ones this season, is a warm and loving smile. But if you're missing your bright and confident smile because of stained and discolored teeth, Dr. Naik has the teeth whitening solution for you. You can make an appointment with Dr. Naik today, to show of a bright and confident smile this holiday season. Dr. Naik restores smiles daily for patients throughout Flint, MI, Davison, Flushing, Ortonville, Fenton, and nearby areas.
Holiday Teeth Whitening Solutions from Dr. Naik
Our teeth can become discolored, yellowed, and stained over time from consuming acidic foods and beverages. Although discoloration and staining is hard to avoid, it's very simple to treat, if you choose the right teeth whitening system. If you've tried and failed to whiten your teeth with ineffective teeth whitening toothpastes, gels, strips, or rinses, you need to make an appointment with Dr. Naik today. She can solve your teeth whitening problem once and for all. These products claim to be able to whiten your teeth. However, many of them don't have the bleaching power needed to eliminate discoloration. The truth is that with most of these products, it takes several weeks of daily use to achieve the same results that Dr. Naik can offer in just one hour.
Quick and Easy Holiday Teeth Whitening in Flint, MI
Dr. Naik understands how frustrating it can be to get rid of long standing staining and discoloration. That's why she offers a permanent teeth whitening solution with the professional and in-office Zoom teeth whitening system. Unlike over-the-counter teeth whitening solutions that over promise and under-deliver, you can eliminate years of staining and get your teeth several shades whiter in just one visit with Dr. Naik. If you prefer at-home teeth whitening, Dr. Naik also offers an easy take-home teeth whitening solution. You're in good hands when you make an appointment with Dr. Naik. Since 1995, she has been a trusted provider of quality dental care for the Flint, MI area. Dr. Naik proudly serves patients throughout Flint, MI, Davison, Flushing, Ortonville, Fenton, and the surrounding communities.