June 17, 2015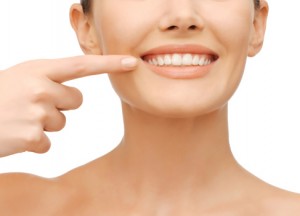 No matter what you look like, there's probably something about yourself you wish was different. Longer legs, straighter hair, greener eyes. If the thing you want to change is your smile, maybe it's time you did. Thanks to innovations in cosmetic dentistry, a brilliant smile isn't just for movie stars. Whatever your dental esthetic needs, Dr. Chitra Naik will work to give you the smile you want. Chipped, cracked, stained or missing teeth, at our convenient Flint, MI office, we can put a celebrity smile on your face. Call to schedule a cosmetic dentistry consultation today.
Why Dr. Naik
Dr. Naik has 20 years of experience serving the Flint, MI community. With years of dental experience and training, Dr. Naik offers all of the services available at larger dental practices in a warm, welcoming setting. We get to know each of our patients personally so we can support their oral health goals and provide them superior care. At your two annual checkups, Dr. Naik takes the time to ensure you are getting the most out of your dental health care. Screenings for bruxism, gum disease, TMJ, and oral cancer ensure your continued whole mouth health. Our office believes that all dentistry is cosmetic. Your smile is the first thing many people see, and it should be beautiful. Our preventive and restorative dentistry services will correct not just dental function, but also dental esthetics.
Cosmetic Dentistry Services
In order to offer her patients the highest level of dental care, Dr. Naik provides a full range of cosmetic dentistry services to beautify your smile. When we feel good about ourselves, our health improves. There is scientific research that shows self-confident people have more energy, take fewer sick days from work or school, and are at a reduced risk for high blood pressure, cholesterol and stroke. It's important that you feel good about yourself from the inside out, but it never hurts to start with a smile. If you've ever had the pleasure of reading If You Give a Mouse a Cookie or other such circular tales, you know that actions can have a ripple effect. Maybe if you're happy with your smile, you'll smile more. If you smile more, maybe you'll be happier. If you're happier, maybe you'll feel better about yourself, and so on and son on. If you want to achieve a brilliant smile despite any cracked, chipped, crooked or missing teeth, we have cosmetic dentistry options to put a smile on your face, and maybe make you smile more which might make you happier.
Our cosmetic dentistry services include:
Teeth Whitening – We offer both in office and at home options for your convenience.
Porcelain Veneers – A minimally invasive option to restore your smile without extensive restoration.
Bonding and Shaping – The perfect choice if you want to cover minor cracks or discoloration in your smile.
During a cosmetic dentistry consultation, Dr. Naik will examine your teeth, and desk what your cosmetic goals are. You will work with her one on one to develop a smile makeover plan that fits your schedule and budget and leaves you with a beautiful smile.
For More Information
If you want to find out more about our excellent cosmetic dentistry services, or any of dental health care treatments we offer, call to schedule an appointment today. You don't have to live with a smile you don't love. Let Dr. Naik give you a smile you'll love for life. Our Flint, MI office welcomes patients from surrounding areas including Grand Blanc, Burton, Mount Morris, Clio, and Swartz Creek.
March 15, 2015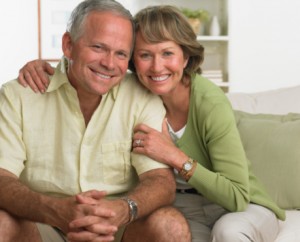 For the majority of men and women who wear dentures, dietary restrictions negatively impact daily life. Biting into a fresh, crisp apple has become a thing of the past, and a buttery ear of corn on the cob is nigh impossible to manage. Even your favorite cut of juicy steak is too tough to chew with traditional dentures, leaving you feeling limited and unsatisfied with the available options. Fortunately, Dr. Chitra Naik offers implant-retained dentures at her Flint, MI dental office.
Why Choose Implant-Retained Dentures?
Dental implants are the most sophisticated and versatile restorative dentistry solution available today. These tiny, titanium posts are secured within the bone of your jaw, replacing the roots of the teeth you have lost due to decay, damage, or disease. The posts serve as sturdy anchors for your implant-retained dentures, custom prosthetics that are designed just for you for a perfect fit and a natural look.
With implant-retained dentures, you can feel confident in the appearance of your smile as well as your ability to speak, laugh, and eat whatever you like. There's no more fear of slipping dentures or the worry that food will become lodged between your restoration and your gums. You'll love the freedom you feel with implant-retained dentures, and your body will thank you for the wider variety of nutritious foods that you are now able to enjoy.
Schedule Your Consultation Today
If you currently wear dentures and you'd like to learn more about the possibilities afforded by implant-retained dentures, please don't hesitate to contact us today to schedule your visit with Dr. Naik and her caring, experienced team. We genuinely look forward to helping you achieve a better quality of life and a more varied diet with our state-of-the-art restorative dentistry services. Our cutting-edge dental practice in Flint, MI warmly welcomes patients from throughout the surrounding areas, including Fenton, Flushing, Davison, Ortonville, and beyond.
April 7, 2014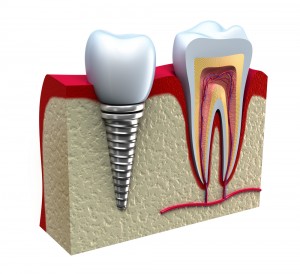 If you are missing one or more teeth, you know how much incomplete dentition can affect your daily life. It is more difficult to speak properly and chew the foods your body needs to stay healthy. You may hesitate before laughing around friends and coworkers, and even hide your smile behind your hand in social situations. Fortunately, there is a solution in the form of dental implants. Dr. Chitra P. Naik in Flint, MI helps patients with missing teeth enjoy a complete smile once again, improving their oral health, self-confidence, and wellbeing overall.
Replacing Missing Teeth: Restoring Form and Function
When a patient is missing teeth, the density in the jaw bone begins to deteriorate over time due to a lack of tooth root to support. This can lead to the loss of additional teeth and even undesirable cosmetic changes that are visible in the face. Individuals with missing teeth are also more likely to suffer from periodontal disease, a serious condition that contributes to other health problems like heart disease, high blood pressure, and even dementia.
When Dr. Naik replaces your missing tooth with a permanent dental implant, a tiny post of titanium is placed within the jaw bone and gum tissue to serve as a root for your new tooth. Following a period of healing, a restoration that looks and feels just like a natural tooth is placed atop the implanted post. Your dental implant restoration is then complete, allowing you to enjoy all of the benefits of a complete set of teeth.
Schedule Your Consultation Today
Whether you are currently missing teeth or you have an extraction planned and need to explore your options for tooth replacement, Dr. Naik can help. From our conveniently located dental practice in Flint, MI, we help patients just like you reclaim beautiful, fully functioning smiles with a variety of restorative dentistry procedures. Contact our office today to schedule your consultation. We also happily serve families from nearby communities in Davison, Flushing, Fenton, Ortonville, and throughout Michigan. We look forward to helping you discover the many advantages of a complete, healthy smile once again.