November 10, 2014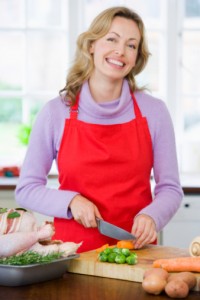 The holiday season is the time of year we celebrate giving and sharing. Among the most precious gifts we can give our loved ones this season, is a warm and loving smile. But if you're missing your bright and confident smile because of stained and discolored teeth, Dr. Naik has the teeth whitening solution for you. You can make an appointment with Dr. Naik today, to show of a bright and confident smile this holiday season. Dr. Naik restores smiles daily for patients throughout Flint, MI, Davison, Flushing, Ortonville, Fenton, and nearby areas.
Holiday Teeth Whitening Solutions from Dr. Naik
Our teeth can become discolored, yellowed, and stained over time from consuming acidic foods and beverages. Although discoloration and staining is hard to avoid, it's very simple to treat, if you choose the right teeth whitening system. If you've tried and failed to whiten your teeth with ineffective teeth whitening toothpastes, gels, strips, or rinses, you need to make an appointment with Dr. Naik today. She can solve your teeth whitening problem once and for all. These products claim to be able to whiten your teeth. However, many of them don't have the bleaching power needed to eliminate discoloration. The truth is that with most of these products, it takes several weeks of daily use to achieve the same results that Dr. Naik can offer in just one hour.
Quick and Easy Holiday Teeth Whitening in Flint, MI
Dr. Naik understands how frustrating it can be to get rid of long standing staining and discoloration. That's why she offers a permanent teeth whitening solution with the professional and in-office Zoom teeth whitening system. Unlike over-the-counter teeth whitening solutions that over promise and under-deliver, you can eliminate years of staining and get your teeth several shades whiter in just one visit with Dr. Naik. If you prefer at-home teeth whitening, Dr. Naik also offers an easy take-home teeth whitening solution. You're in good hands when you make an appointment with Dr. Naik. Since 1995, she has been a trusted provider of quality dental care for the Flint, MI area. Dr. Naik proudly serves patients throughout Flint, MI, Davison, Flushing, Ortonville, Fenton, and the surrounding communities.
May 2, 2014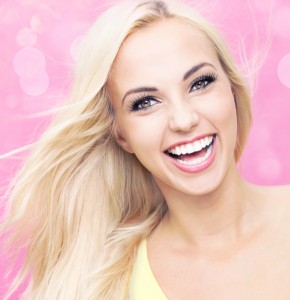 Healthy, white teeth are the fundamental building blocks of a beautiful smile. If your teeth are flawed by common issues like yellowing, stains, or other discolorations, you may find that you don't feel like smiling all too often in social and professional situations. Fortunately, professional teeth whitening services from Dr. Chitra P. Naik can help you once again smile with confidence. Our family-friendly dental practice in Flint, MI offers a variety of cosmetic dentistry services, including teeth whitening treatments that fit your lifestyle.
Why Choose Professional Teeth Whitening?
Over time, the enamel of our teeth begins to show the signs of wear and tear in the form of yellowing. The result is a lackluster smile that can make you look years older than you actually are, negatively affecting your self-confidence and self-image. At the office of Dr. Chitra P. Naik, we believe that everyone deserves a gorgeous, healthy smile that they can feel proud of. That's why we offer two teeth whitening options to our patients in Flint and the surrounding areas: in-office teeth whitening and take-home whitening kits.
Our in-office teeth whitening treatment effectively lifts years of stains in a single visit, all while you sit back and relax in one of our comfortable dental chairs. Even deep, set-in stains from tobacco, coffee, tea, and wine can be erased, revealing a radiantly white smile in two hours or less. For patients who would rather whiten their teeth in the comfort of their own homes, Dr. Naik also offers take-home teeth whitening treatments. Zoom! Whitening at-home kits allow you to revitalize your smile on your own schedule. Whatever your cosmetic dentistry needs, our team offers a superior method of rejuvenating and transforming your smile for the better.
Schedule Your Appointment Today
Why wait another day to enjoy a beautiful, flawlessly white smile? Spring is here and summer is right around the corner, and you deserve to have a gorgeous smile that you're confident in showing the world. Contact our office in Flint, MI today and reserve your appointment. Our practice also happily serves patients from nearby areas, including Fenton, Flushing, Davison, Ortonville, and throughout Michigan. We look forward to working with you to achieve your whitest smile!
« Newer Posts