May 5, 2016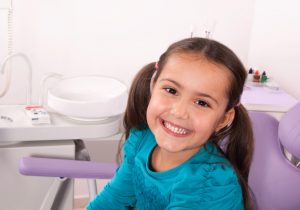 Choosing a family dentist in Flint is one of the biggest decisions you'll make for your family. With oral health playing a large role in overall health, you need to choose a dentist who offers complete comprehensive care through academic training and qualifications. Their expertise and reputation as a dentist must be combined with a caring and gentle touch to care for patients of all ages. With the right dentist by your family's side, everyone's oral health needs will be met while we build strong relationships for lifelong oral health.
Finding the perfect dentist, who will care for your family as their own will require a bit of research on your part, but it will be time well spent to choose the best dentist for your family.

Training and Qualifications
A dentist for your family is only as good as their training and qualifications. When searching for a new family dentist, be sure to learn more about the dentist's training and qualifications, including any extra courses they may have taken to offer specialty services. For example, Dr. Chitra P. Naik earned her Doctorate of Dental Medicine at the University of Pennsylvania School of Dental Medicine. She is also an active member of multiple dental organizations, including the American Dental Association and the Michigan Dental Association.
Experience and Reputation
When choosing a dentist, you need a dentist you can trust. To help you determine if a dentist is trustworthy and offers exceptional care, you need to take a look at how long they have been practicing. Quality dentists who have been in practice for many years will be supported by a positive reputation and multiple reviews. Look for referrals, testimonials, and reviews to establish a potential dentist's reputation and track record for success.
Services and Specialties
Every member of your family will have their own unique oral health needs, especially as they age. Choose a dentist who offers a wide range of services and specialties to ensure they are able to meet the needs of every member of your family. For example, Dr. Naik offers preventative and restorative services, but her areas of specialty also extend to cosmetic dentistry and dental prosthetics.
Comfortable Atmosphere
The dentist you choose must combine their knowledge and expertise in dentistry with a calm and comfortable atmosphere to make your family feel at ease. Visiting the dentist shouldn't be scary or stressful, which is especially important for young children. We strive to ensure our office and staff produce the most calming and welcoming atmosphere possible to make all patients feel at ease when in our care. We offer the caring and compassionate services and environment your family needs to relax and enjoy the visit. As a result, they are more likely to make their oral health a priority by maintaining regular visits to the dentist.
Your Family Dentist in Flint
If you've been searching for a new family dentist in Flint, your search is over. Dr. Chitra P. Naik is the caring and compassionate dentist your family needs. To benefit from our comprehensive care, call our office at (810) 275-0806 to schedule an appointment.
No Comments »
No comments yet.
RSS feed for comments on this post.
Leave a comment