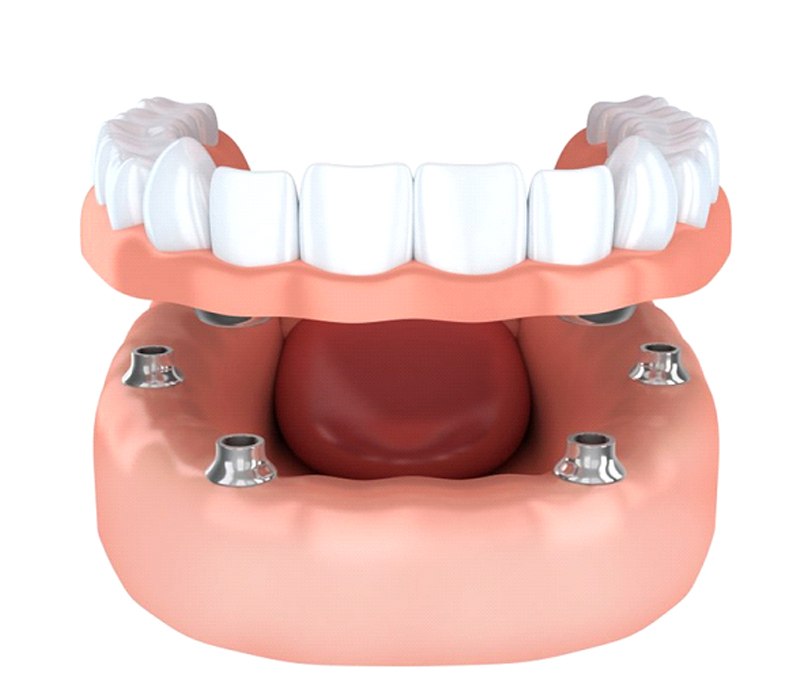 Multiple Tooth Dental Implants – Flint, MI
Detailed Solutions to Rebuild Your Smile
There are many solutions to replace teeth, however, there is only one solution available today that replaces the entire tooth in the process. Dental implants are designed to replace the root, the portion that sits beneath the gums, while dentures and dental bridges only replace the tooth that's visible in your smile. The result is a tooth replacement that actually looks and feels as natural as possible. As you consider your decision, Dr. Naik hopes that you give her dental office a call and schedule a consultation to discuss multiple tooth dental implants in Flint, MI.
Why Choose Chitra P. Naik DMD for Multiple Tooth Dental Implants
Ideal for Use with Dentures and Bridges
Detailed and Personalized Treatment Planning
Natural-Looking Ceramics for All Patients
Options That Do Not Use Dental Implants
When you need to replace teeth in the traditional way, you have three options: dental bridges, partial dentures, and full dentures.
Dental bridges are designed to replace single or multiple consecutive teeth. Each restoration consists of multiple crowns fused together to form one larger component. This is then placed on top of existing teeth, which are slightly modified to hold the restoration in the long-term.
Partial dentures are designed to replace teeth on opposite sides of the mouth, which is ideal if you don't want to place multiple dental bridges. This restoration is customized to fit your mouth exactly and be held in place through metal hooks that wrap around existing teeth.
The Dental Implant Process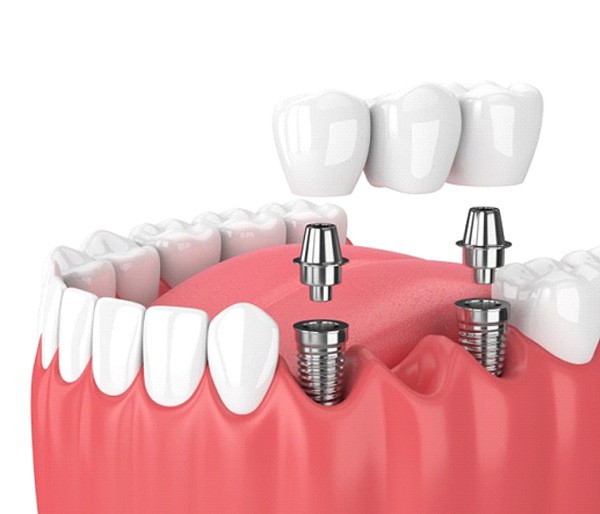 If you decide that dental implants are right for you, it's important that you keep in mind that the treatment process takes several months to complete. During the first phase, also known as preparation, we'll confirm if any teeth need to be removed. Afterwards, we'll capture impressions of your mouth and use it to create your custom prosthetic. During the second phase of treatment, we'll place the implants. This requires creating a surgical incision in your gum tissue and placing the actual implant. After being given four to six months to heal, you'll come back to have the abutment placed, which connects the restoration to the implant. When your gum tissue has healed around the abutment, we can place the restoration on top to complete your smile.
Benefits of Choosing Dental Implants
When you choose dental implants to restore teeth, you can expect your smile to have many of its original functions restored. Just a few of the benefits include:
Restored biting force, making it easy to eat chewy or tough foods
A long-lasting solution for major tooth loss, averaging about 25 years to a lifetime of use
The most natural-feeling and esthetically pleasing tooth replacement option to date
The ability to maintain all of your natural tooth enamel
A sturdier and more reliable option than dentures and bridges
A truly cost-effective solution