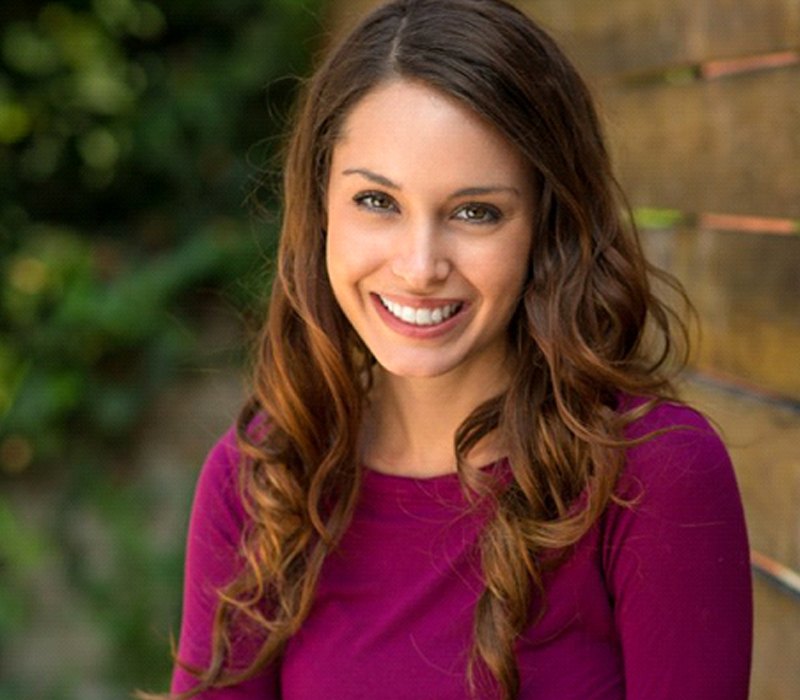 Single Tooth Dental Implants – Flint, MI
How Should You Replace Your Missing Tooth?
When people are missing teeth, they often choose not to go through the process of tooth replacement. However, it's important to recognize that missing teeth can pose a major problem for your oral health if you don't properly address it. This is mainly because neighboring teeth will not stay in place once a tooth is lost, affecting your bite and the overall alignment of your smile. That's why Dr. Chitra P. Naik recommends that you consider single tooth dental implants at her Flint, MI dental office! It's the perfect way to resolve not just your smile's appearance, but it's long-term function as well. Keep reading to learn more about your options below and why Dr. Naik considers dental implants to be one of the most effective solutions!
Your Options for Tooth Replacement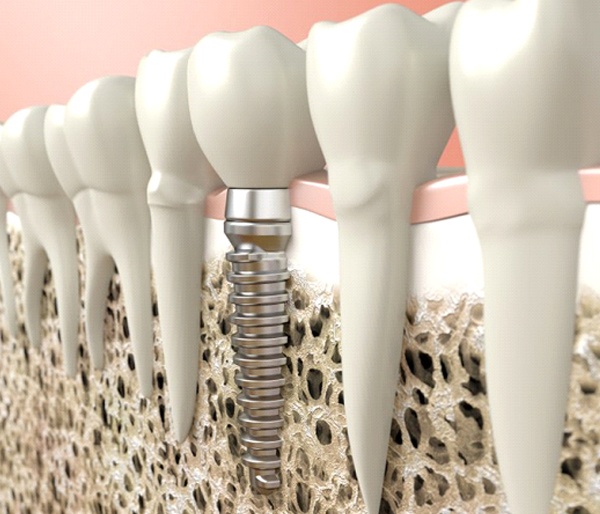 Replacing a single tooth is done in two different procedures, both of which have significant differences.
The first is traditional dental bridges, also known as fixed bridges or crown and bridge. In this case, the visible portion of your smile is fully restored with a series of crowns that are fused together to create a larger restoration. This bridge is attached to two neighboring teeth, which are slightly modified so the bridge can remain stable. While this option looks and feels natural and prevents neighboring teeth from drifting, it doesn't provide all the benefits that dental implants do.
In contrast, dental implants take it a step further by replacing the entire root of the missing tooth. This is because the titanium acts as a prosthetic root, ensuring that your jawbone is being regularly stimulated. Since the root supplies the foundation needed for a long-term replacement tooth, your neighboring teeth do not have to be affected in order to have it placed.
Benefits of Choosing Dental Implant-Supported Tooth Replacement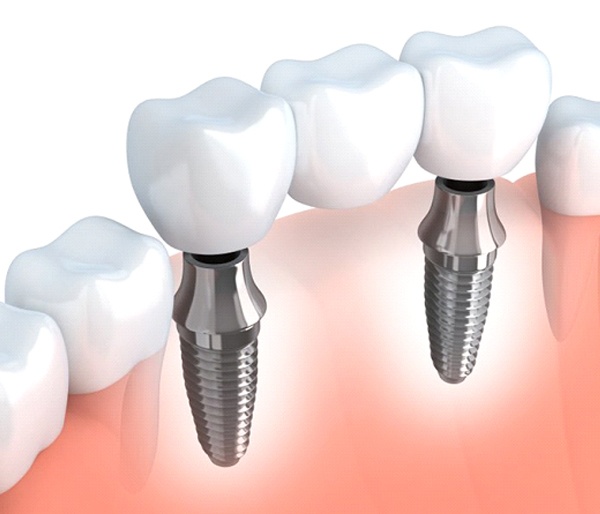 Out of the many benefits you can expect from dental implants, below you'll find the most notable. They include:
Improved biting strength, making it easier to chew the foods you love without worry of your tooth replacement shifting out of place or becoming loose
A more natural feeling tooth because of the integration process they undergo with bone tissue
A truly long-term solution designed to last over 30 years without worry.
Contact Dr. Naik to Get Started
Are you ready to have your first dental implant consultation? Dr. Naik works with experts in implant dentistry to have your smile restored, so don't hesitate to give her dental office a call and schedule your first appointment with her today!